At bloom we try to create the perfect planning tool for everyone! Here is a breakdown of our current layouts.
bloom's Vision Planners are designed to help you make all of your dreams and visions for this year become a reality!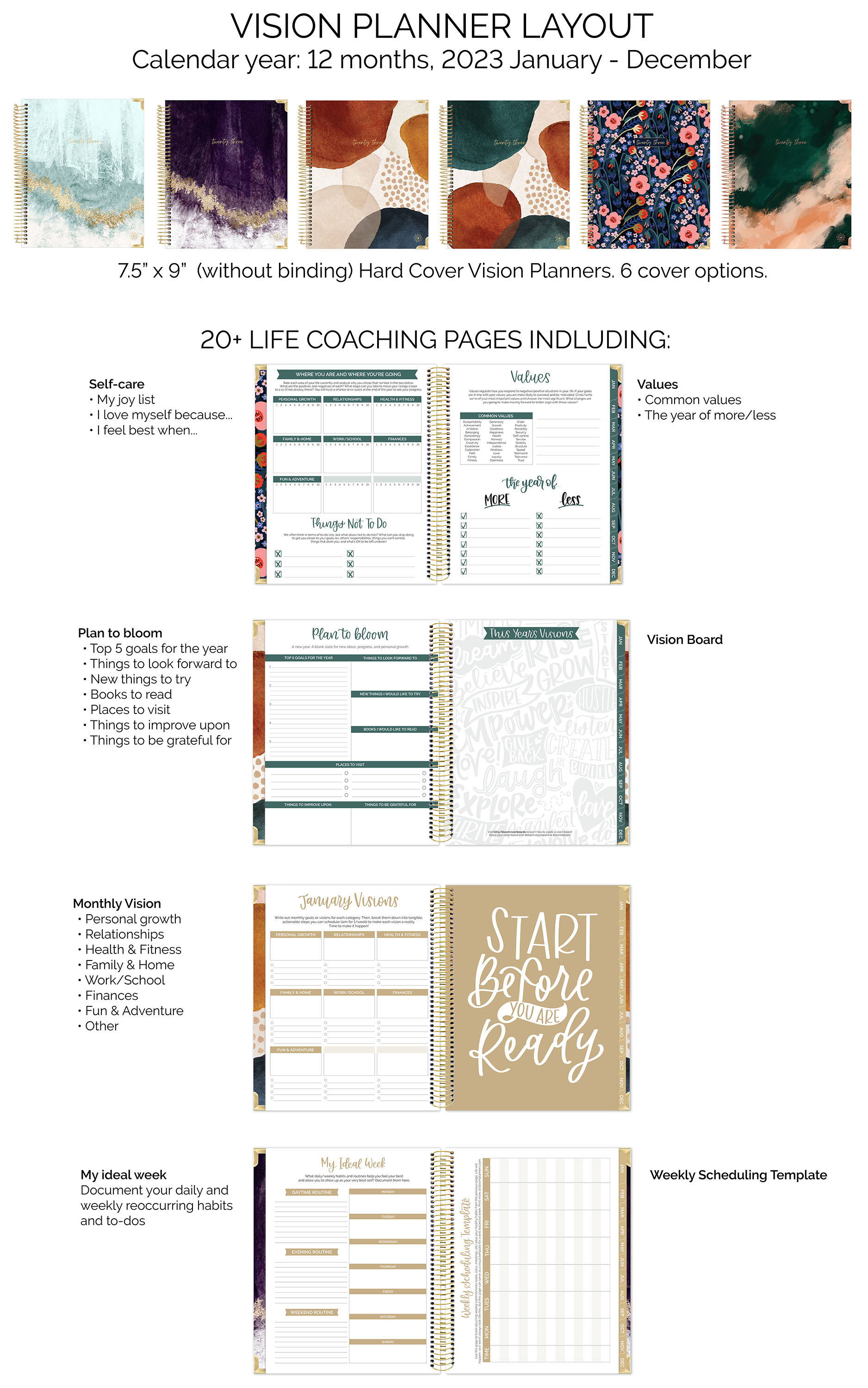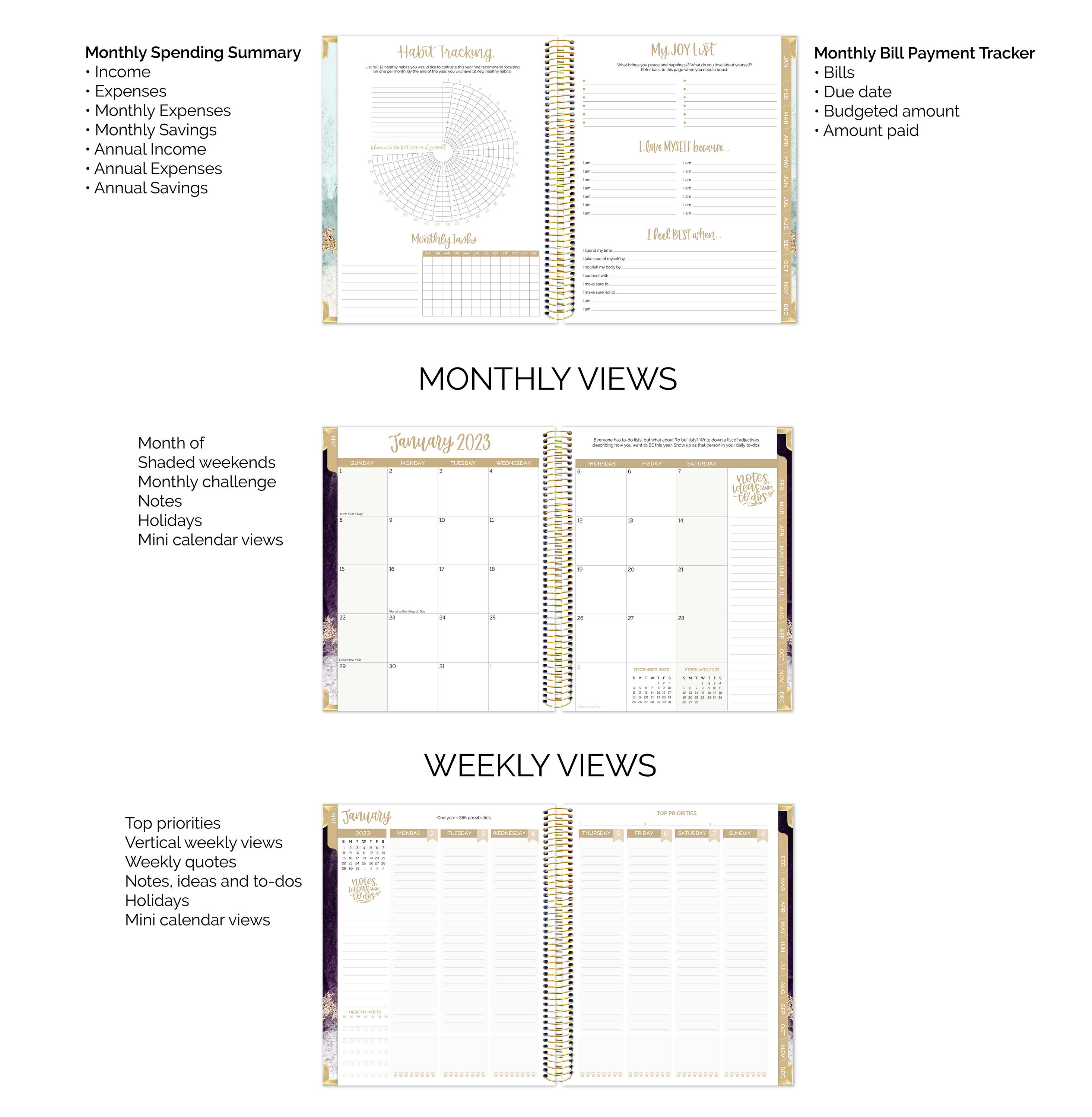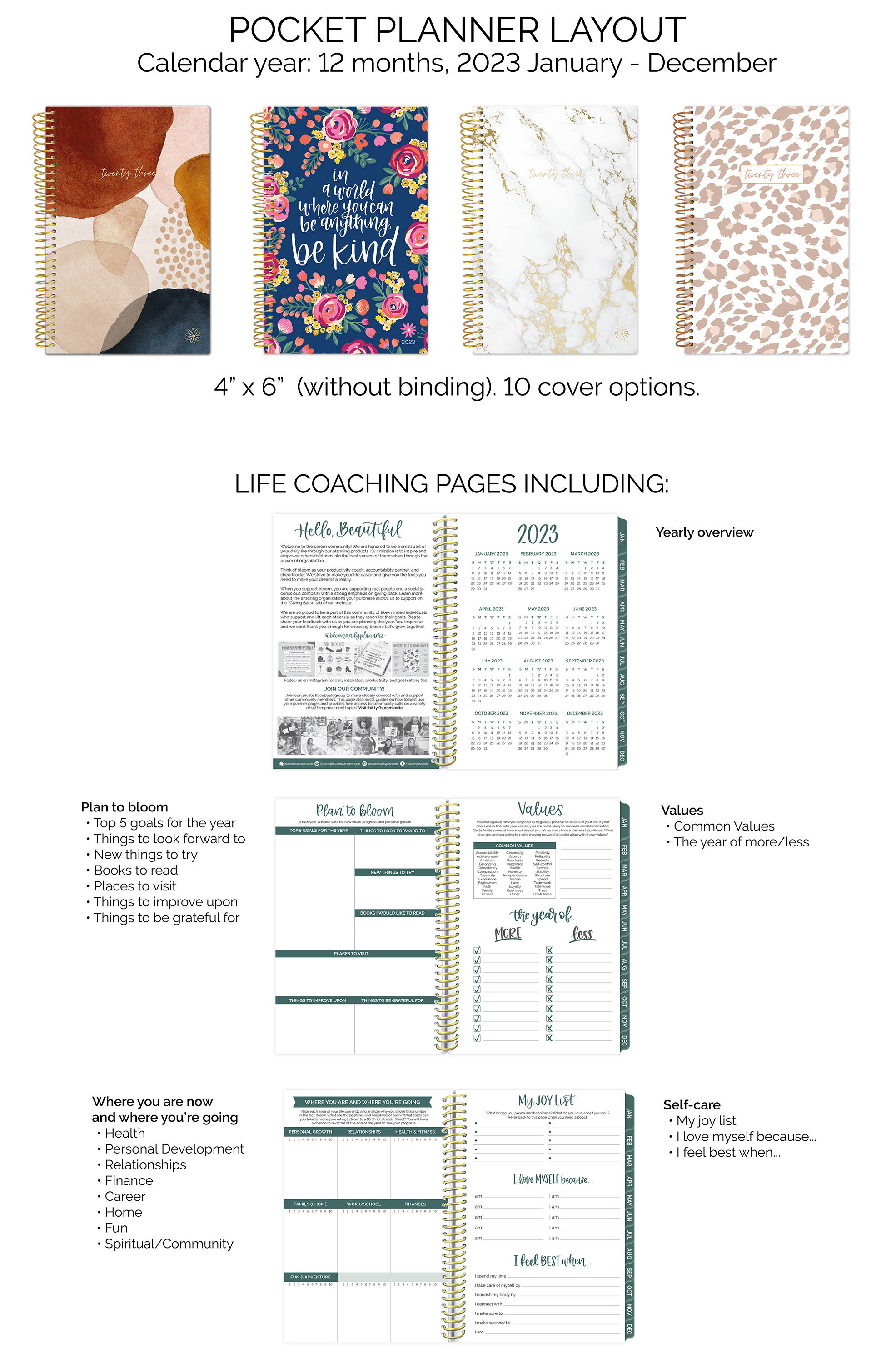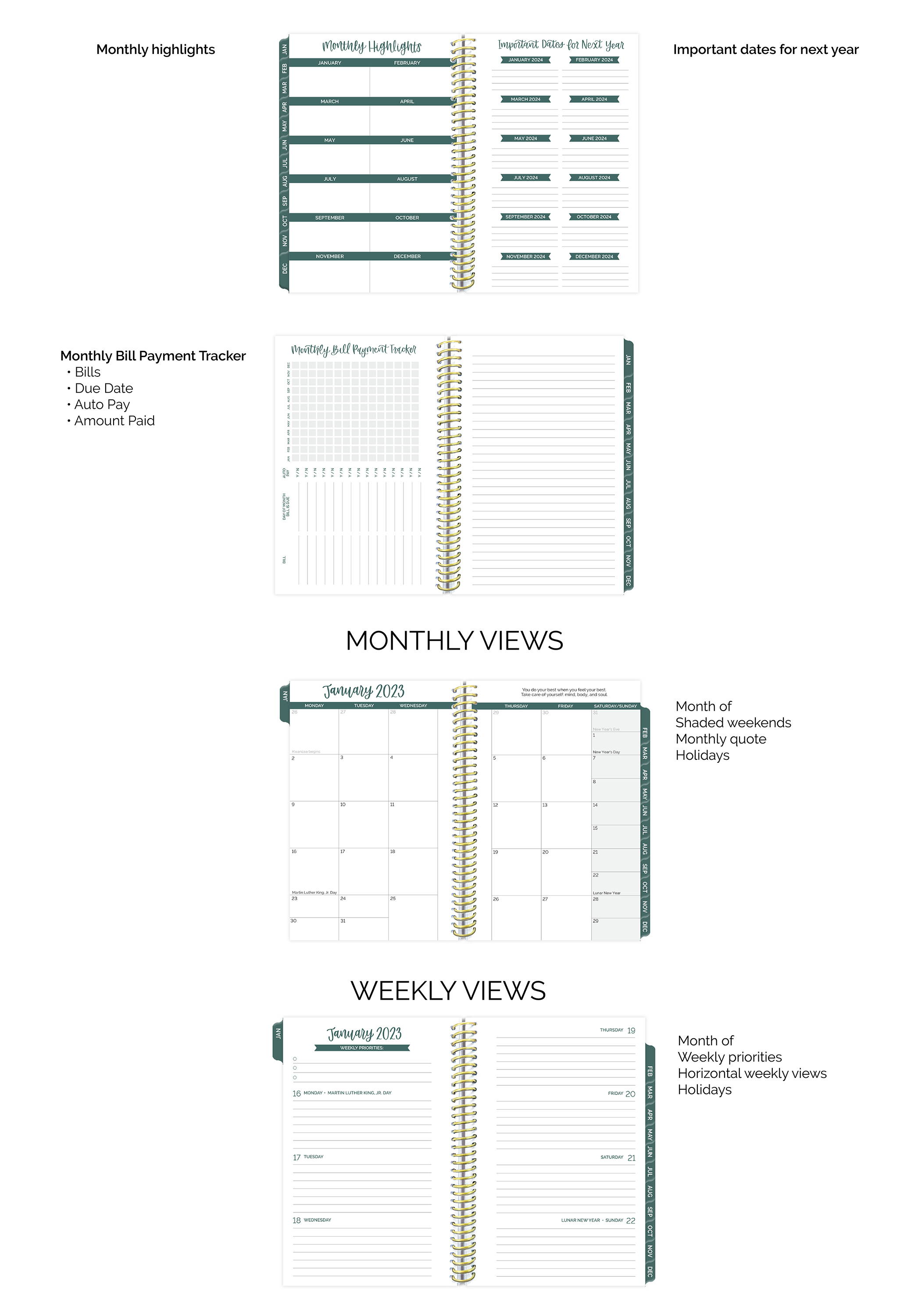 Our Monthly Planners features spacious monthly views (no weeklys!) and a special lay flat, sewn binding.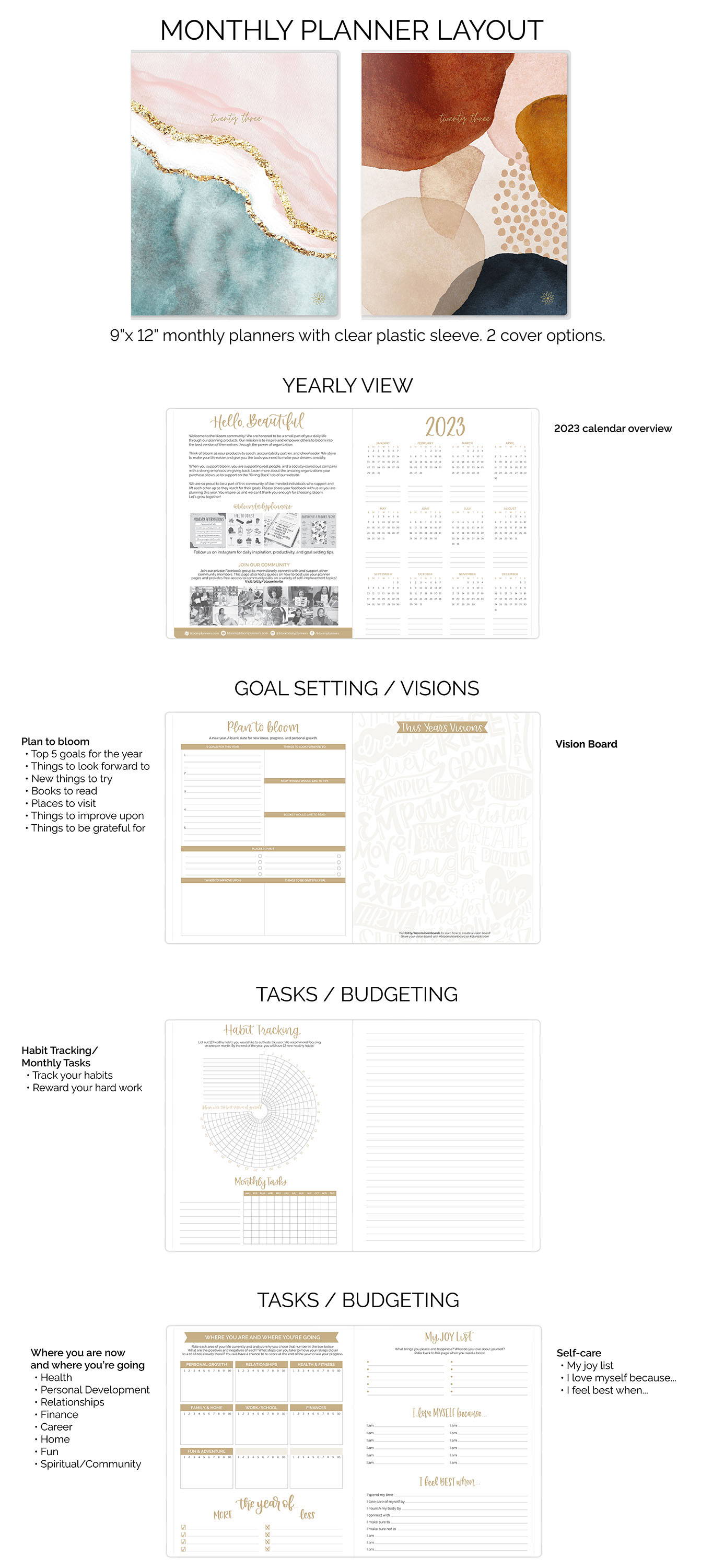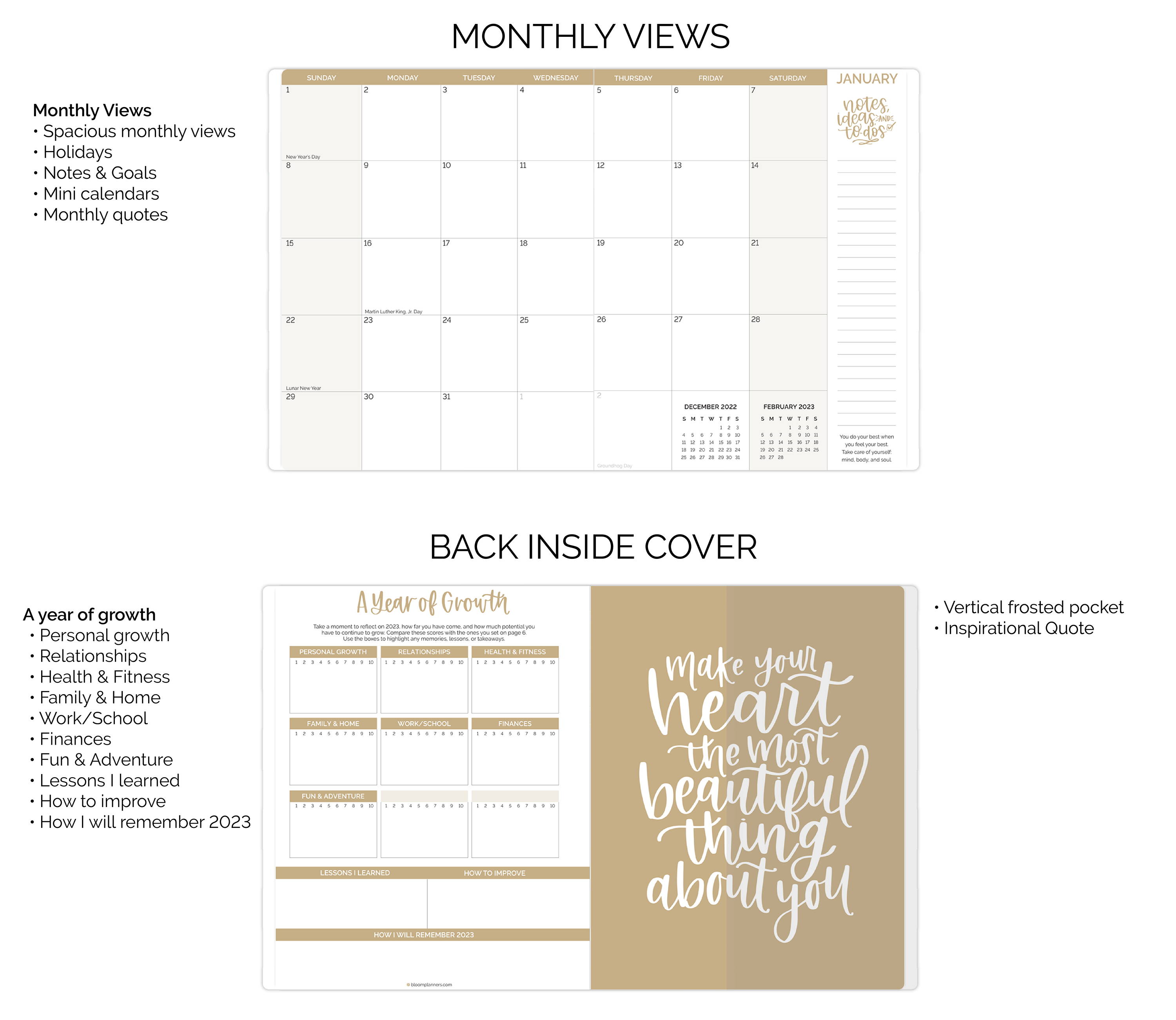 Have you ever wanted the monthly & weekly planning, but with extra room to take notes, sketch, grid, and/or color? If so, Ultimate Planners are for you!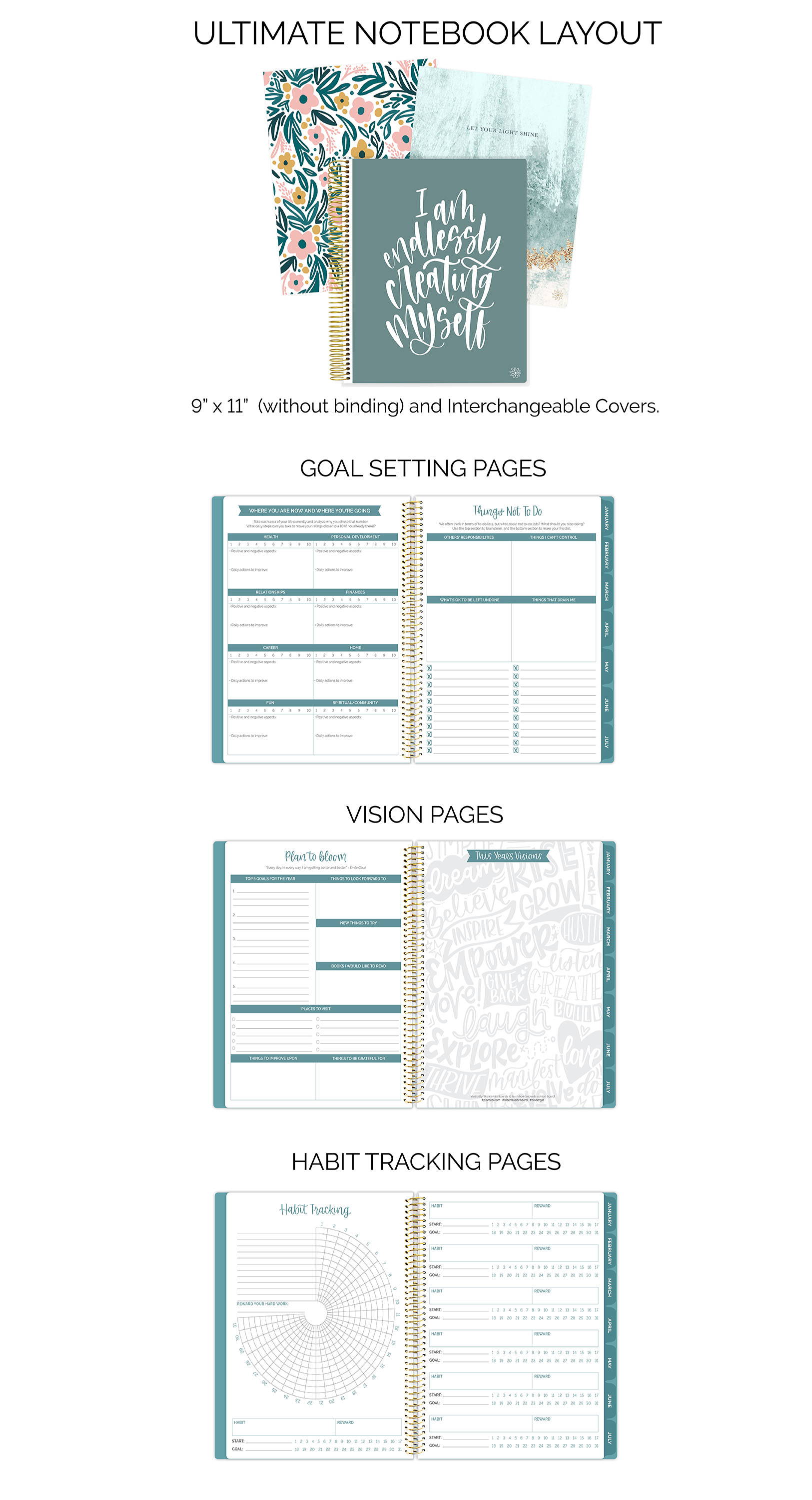 We've taken our experiences planning our own weddings, plus the advice of hundreds of others who have been through the wedding planning process, and compiled all of our best tips and tricks into a chic, all in one wedding planning resource!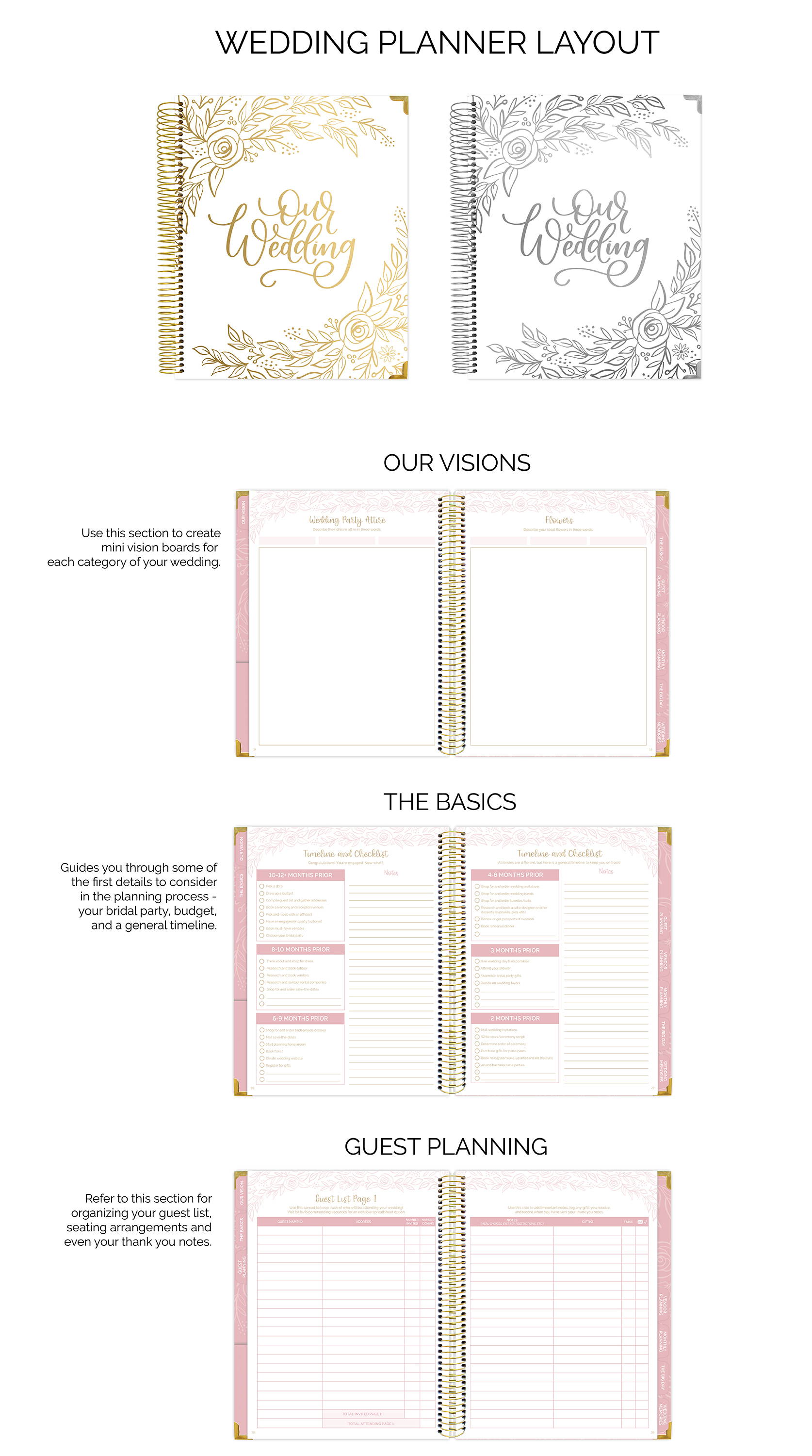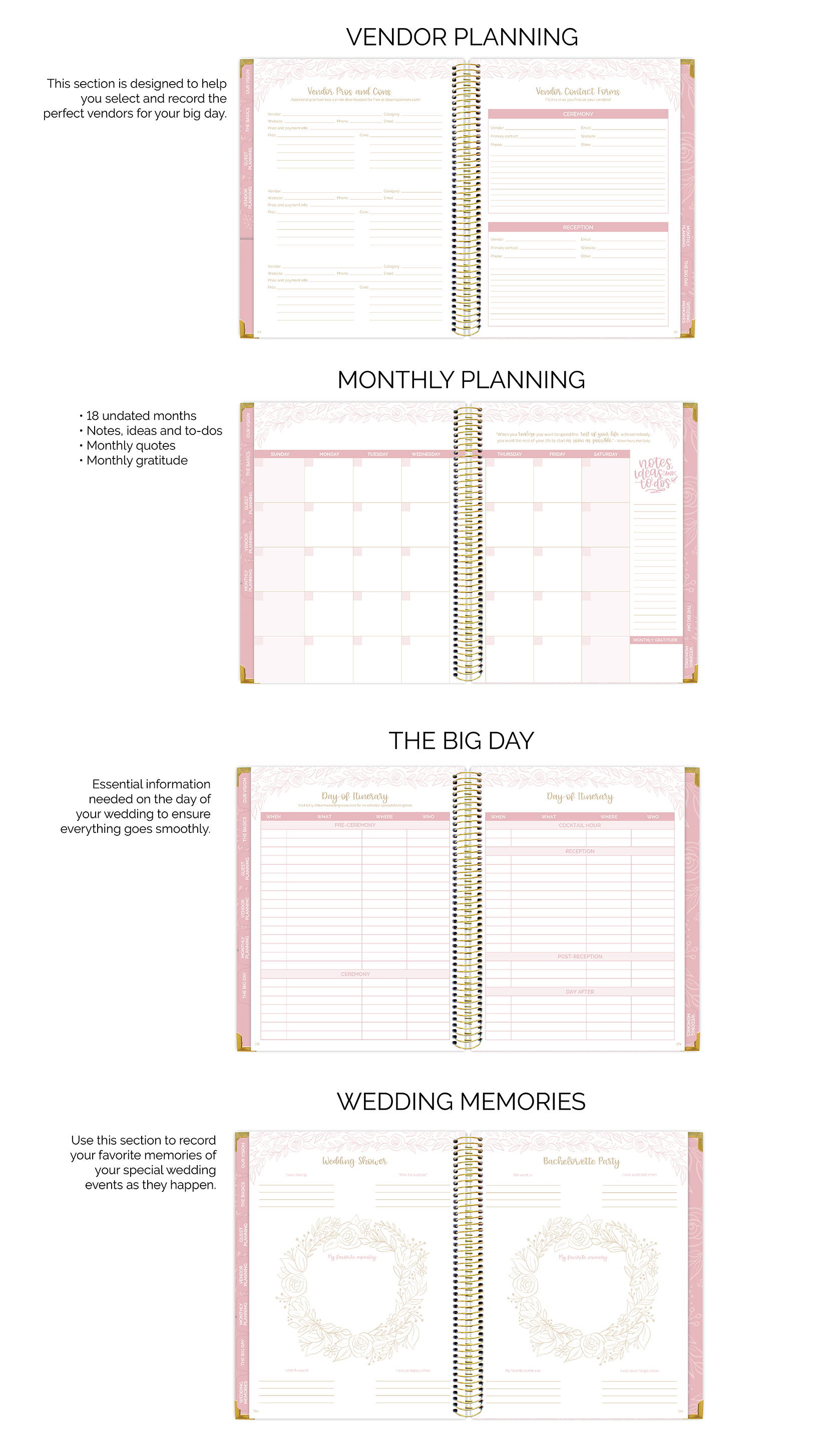 Daisy Planners are intended to inspire a younger audience to recognize the power and excitement of organization and planning.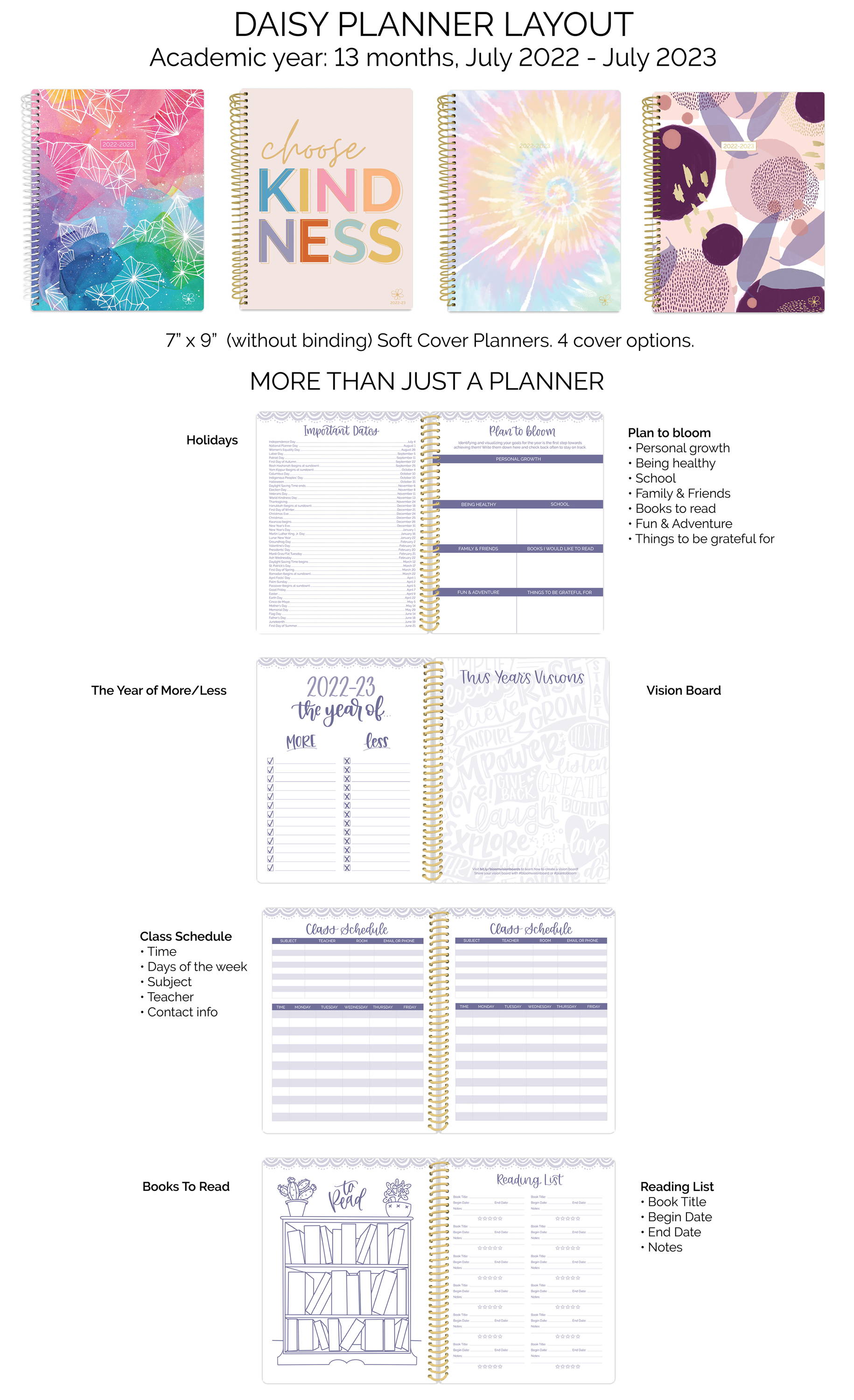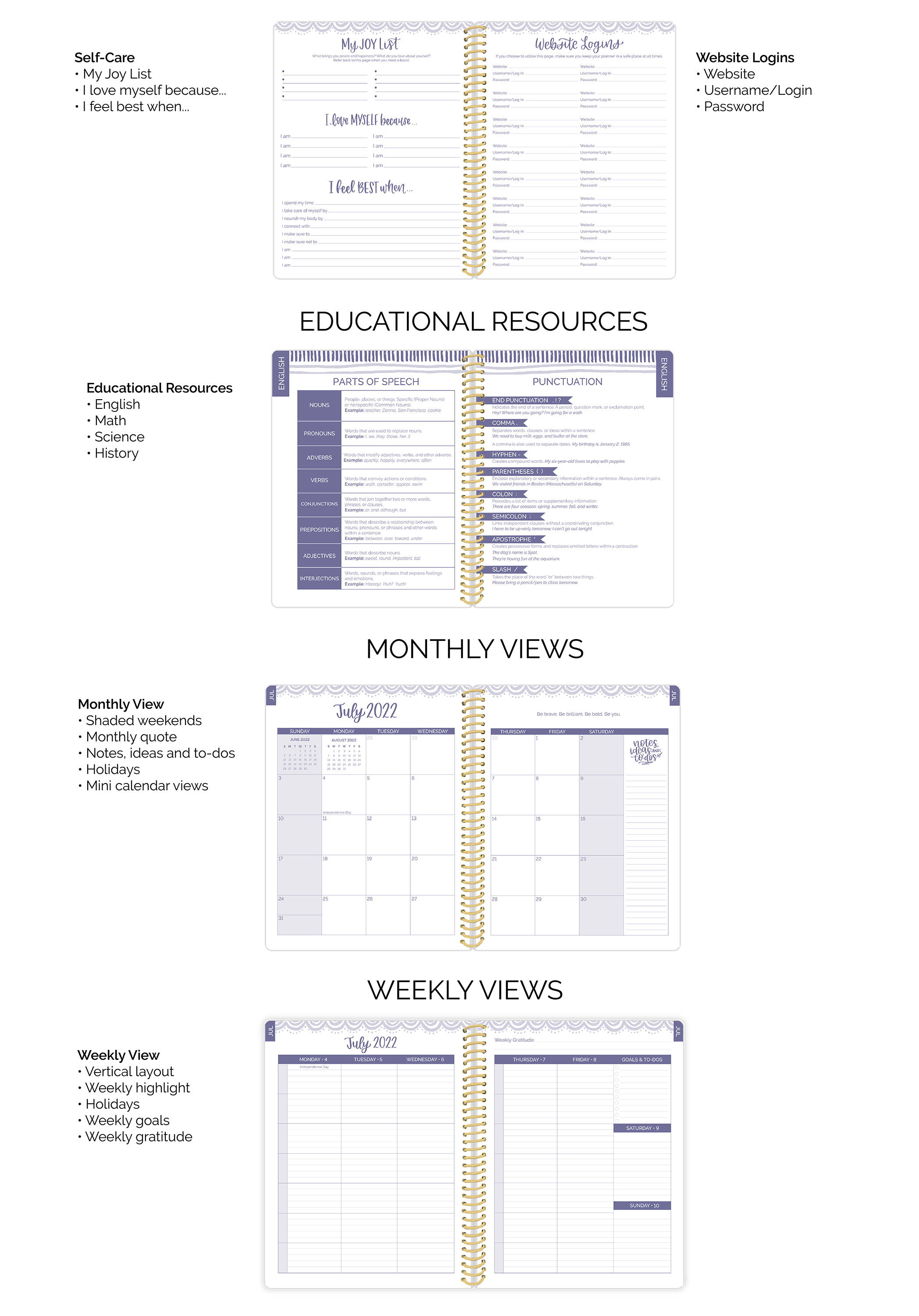 bloom's Budget Planners are designed to help you keep on top of your expenses and reach your finanical goals for the year!