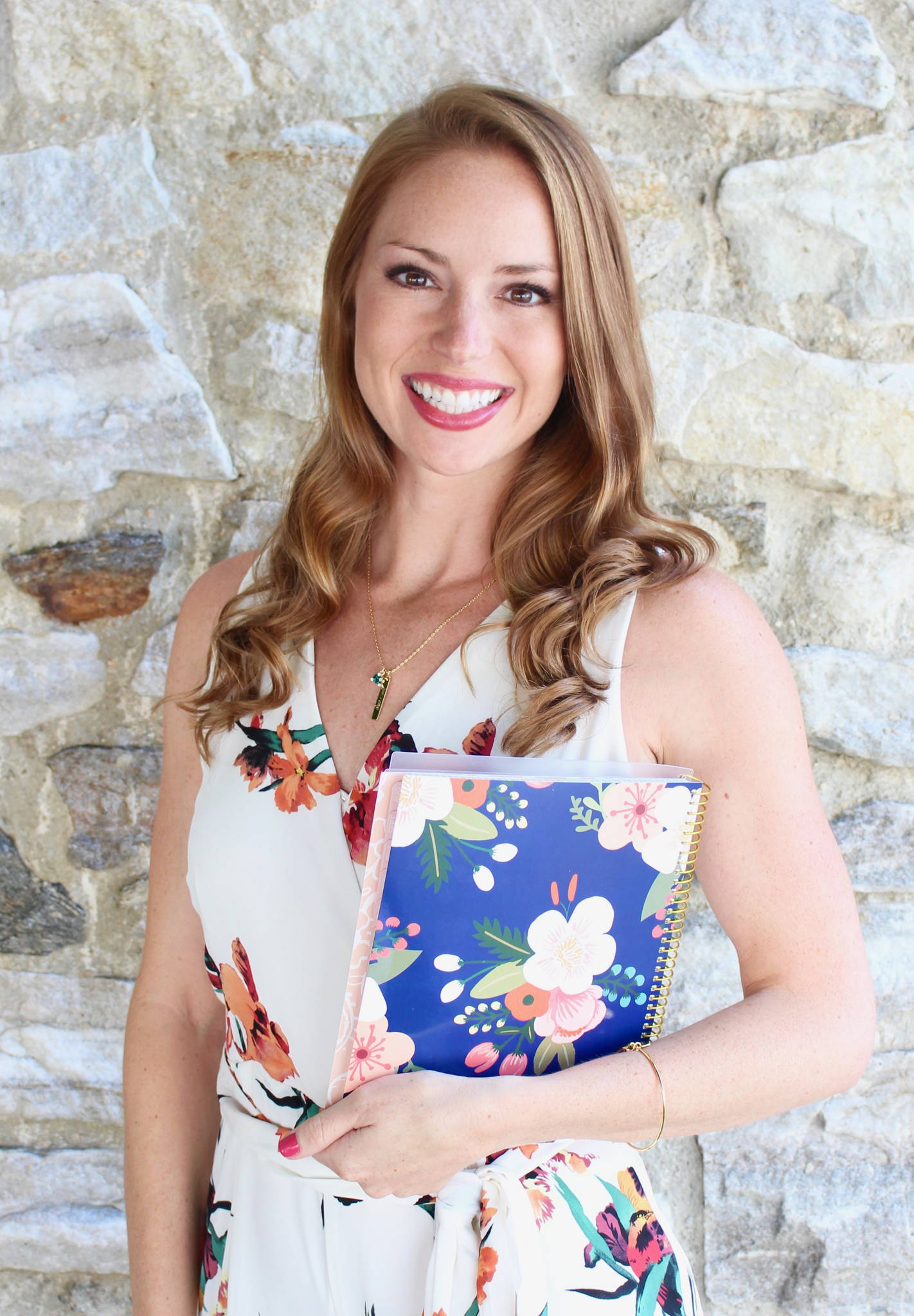 I was born and raised in Delaware with the most supportive parents and two loving big brothers. We were very fortunate to spend many summers at the beach which I consider a second home. I have always been a planner lover and list maker. My brothers used to tease me for making check lists before our family vacations and now look, bloom has a Packing List To Do Pad! I attended the University of Delaware double majoring in Marketing and Operations Management. This is where I met Michelle, interning at our future company! I am a new home owner and wife! My husband and I just had the opportunity to plan our dream wedding in Mexico and we are currently planning our dream Honeymoon in Europe! We are so fortunate to be surrounded by the most loving family and friends! Stephen is my number one supporter and bloom boy! He is always the first to "like" bloom's social media posts which always makes me smile. We have loved making our house a home. I love decorating with the help of my favorite store, Homegoods! We even have a "bloom room" inspired by our soft watercolor designs! I love spending time with my loved ones most. Traveling, fashion, shopping, my exercise classes, cheat meals, crossing things off my to do lists and filling up my planner with all of these wonderful activities! I am so grateful for our bloom girls, you inspire me every day. I absolutely love interacting with our bloom girl community, it is the best part of my day!
Favorite bloom product:  I can't go without my Vision Planner and Planning System To Do Pad at work. At home we use a Fashion Planner to track our busy schedules and we love the Meal Planning, Grocery and Mint Slats To Do Pads to plan out our weekly meals and household chores!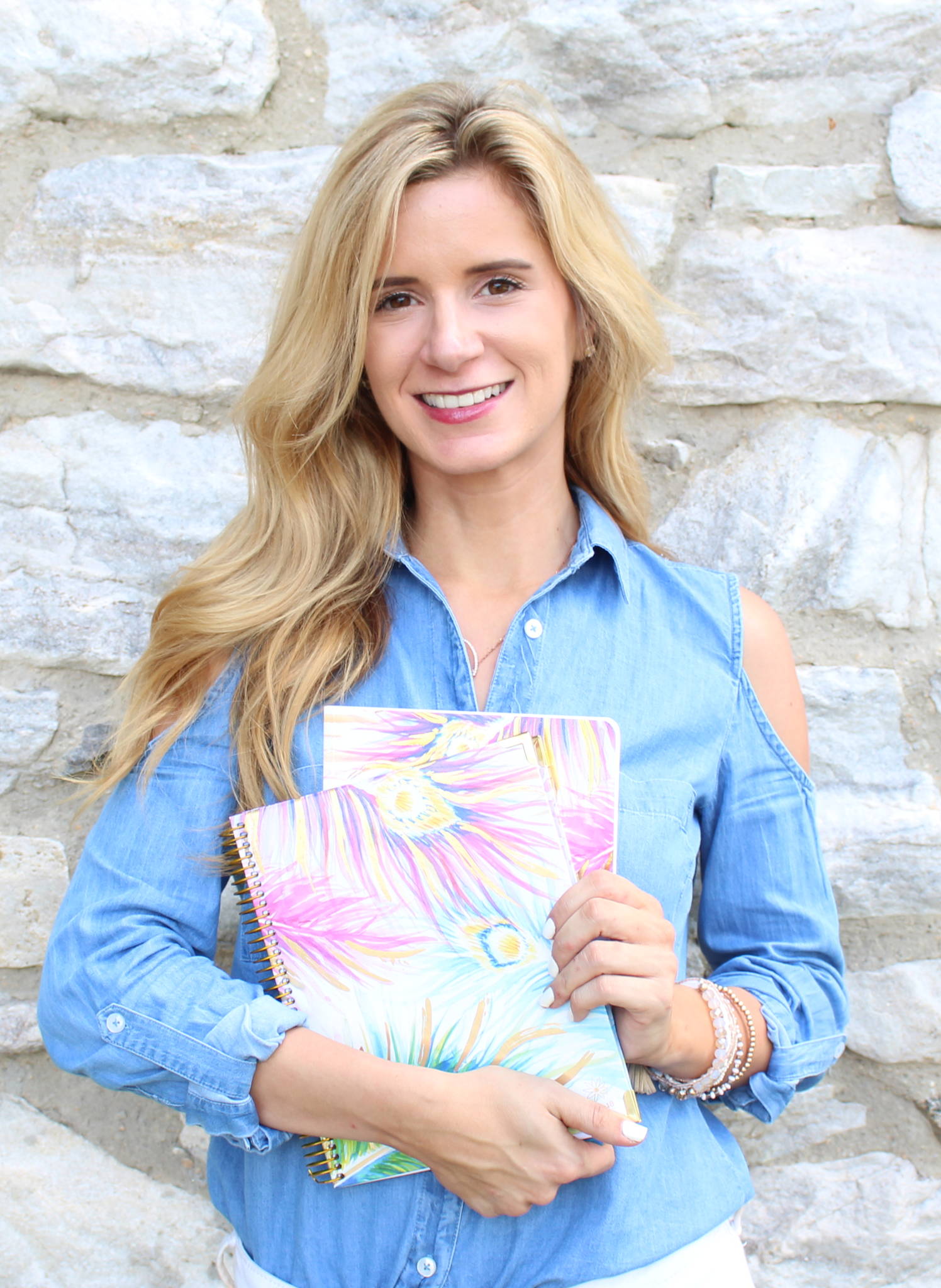 Michelle Trincia, Co-Founder
I am also Delaware born and raised, and a proud graduate of the University of Delaware! I am so lucky that almost all of my family lives here, and I love being so close to so many big cities and, of course, the beach! I absolutely love to travel, and between studying abroad, weddings and other trips, I've been lucky enough to visit 13 different countries. I love trying new things and going on new adventures! I try to plan at least one big trip per year. Even when I'm at home, I'm constantly on the go. I've always utilized planners and lists to keep myself sane. I tend to double book myself for things, even though, as others constantly remind me, "You work at a planner company!" That's the reason I love bloom so much - I truly need the products! I love creating products that help me feel more "put together," and hearing from women who feel the same way about products I've helped create makes me truly happy. Whether it's a tradeshow, a party, or a vacation, I truly love to plan! I am so grateful for a platform that allows me to be creative and help uplift other women.
Favorite bloom product: I would be completely lost without my Vision Planner!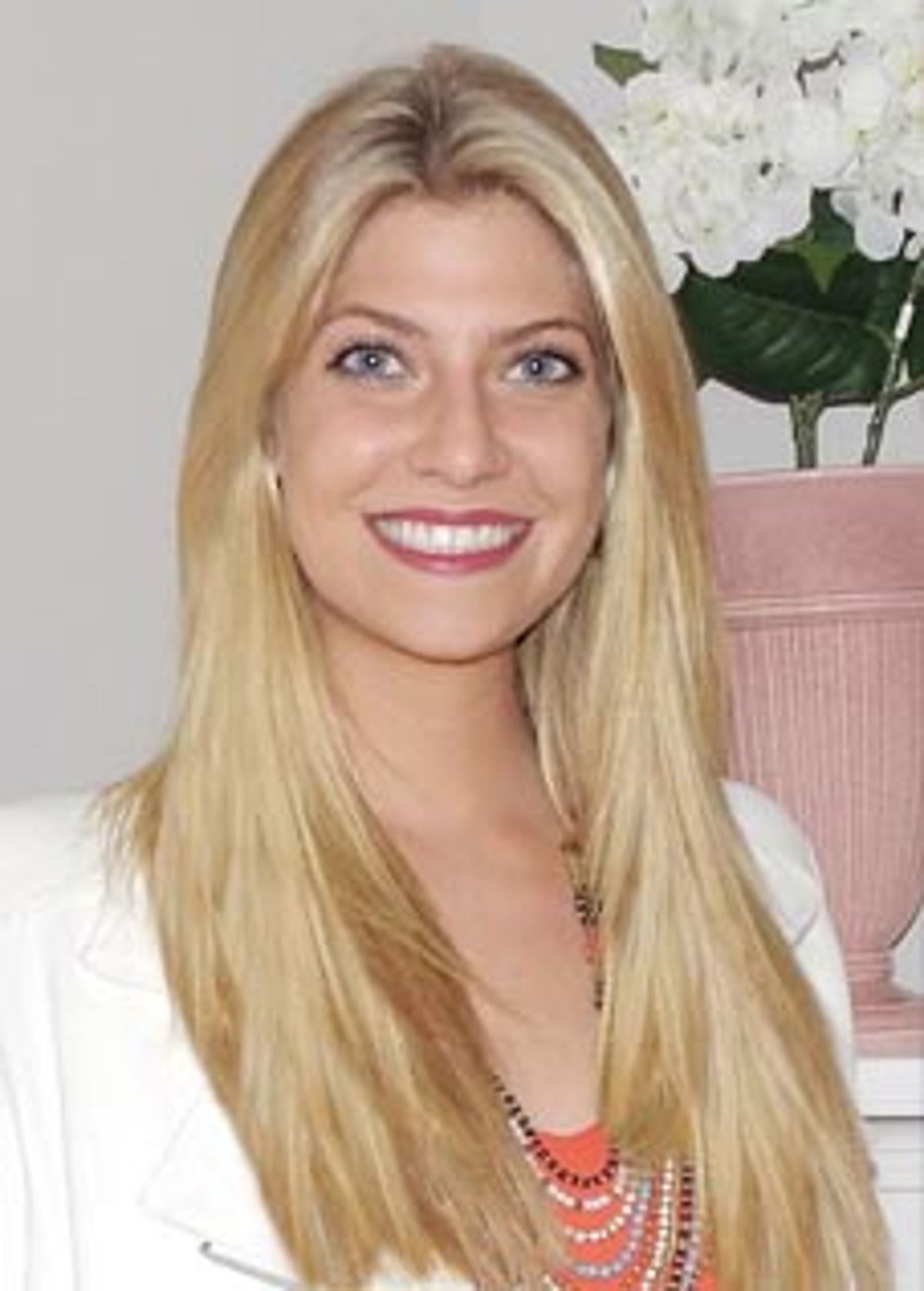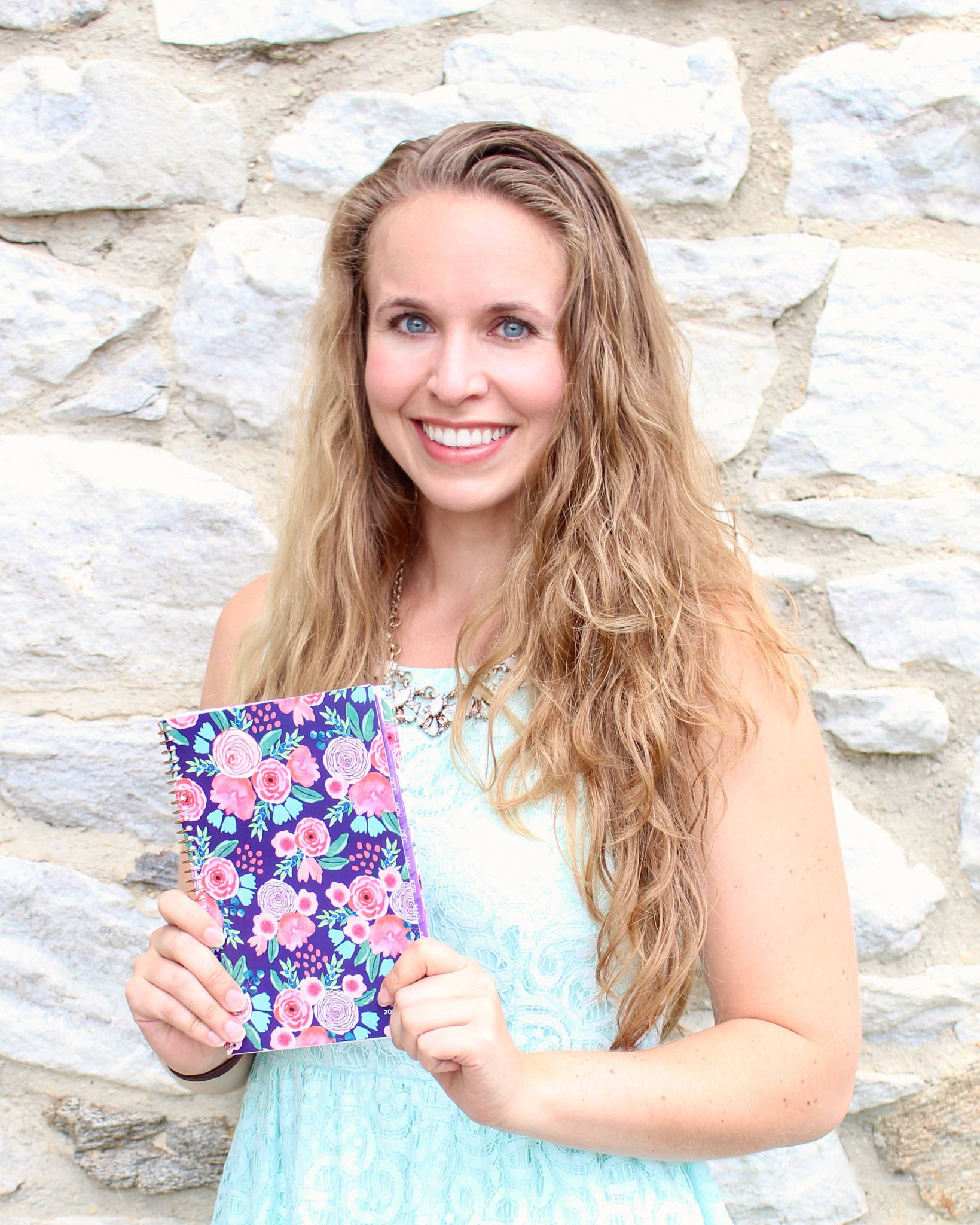 Kaitlin Gorschboth, Office Manager
I currently live in Wilmington, DE with my slightly plump cat. When I'm not at bloom, I like to be on the move, taking different gym classes, going for a run or meeting up with friends. The calendar of my planner is a place for me to plan things to look forward to - I'm always trying to stay excited and grateful for a new day to spend with those I care about. A lot of my weekends are also spent visiting my family in Maryland. Having grown up as an only child in a very small family with my mom and grandparents, I have always felt like I have two sets of parents rather than traditional grandparents. We all lived on my grandfather's farm which made nature and the land very dear to me, and I continue to feel a magical quality about that place, sparked by the lingering love of the people that lived there and the memories we shared.
Favorite bloom product:
My favorite bloom product is probably just our
Classic Fashion Planner
! It is the one product I use every single day. I actually use two - one for my work/personal agenda and another for my workout schedule. I love picking a new pattern each year I am so excited for the new
Hard Cover
version!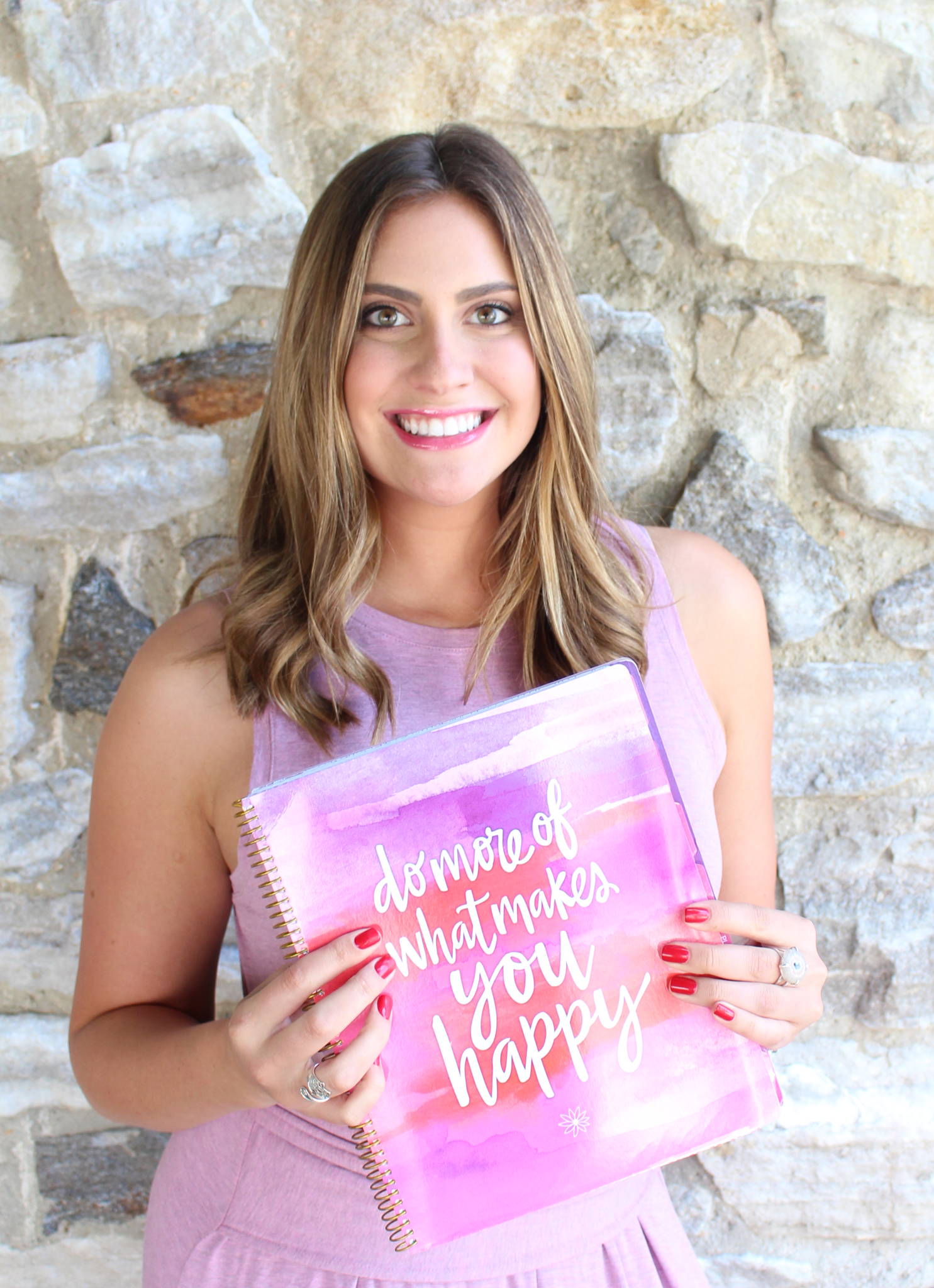 Lauren Hess, Director of New Business Development
I am the definition of a "Delaware Girl" I was born and raised in Delaware, currently live in Newark, and am a recent graduate of University of Delaware! During my time at UD, I was president of my sorority, Chi Omega, played on multiple intramural basketball and volleyball teams, and worked at bloom as an intern! I am so happy to now be a full time member of the bloom team with amazing women who motivate me everyday. When I'm not at bloom, you can find me at the gym or at happy hour with my friends. On the weekends, I like to travel and find new restaurants and fun things to do, spend time with my family on the boat, or spend my time crafting and finding new DIY projects to do. I am so blessed to have a place to call home, a family to love, and a job that inspires me!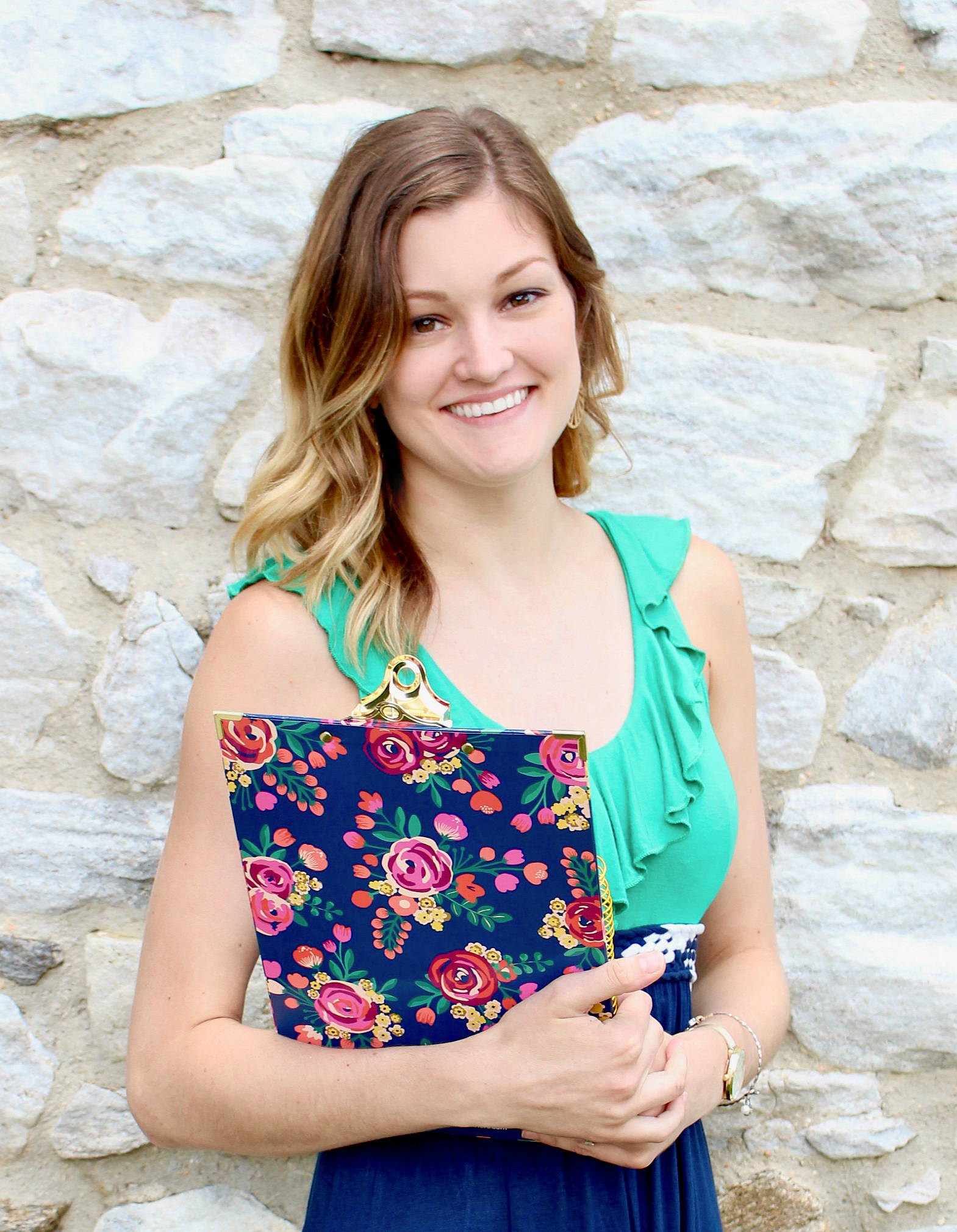 Jen O'Neill, Sales and Customer Service Specialist
I graduated from the University of Delaware in 2011 with a major in Interpersonal Communication and a minor in Cognitive Science. It was during my time at UD that I first started working for bloom's sister company, Student Media Group, where I helped produce student planners for universities across the country. Now several years later, I am so excited to be transitioning my focus to bloom and so thankful I get to be a part of such an unbelievable team. Part of what makes my job at bloom so great is my love of interacting with different types of people and establishing genuine connections. I am truly passionate about connecting with our customers and ensuring every bloom girl's voice is heard. When I'm not at the office, I'm usually practicing the martial art of Aikido or spending time with my amazing husband and our rescued lab-mix, Samantha.  
Favorite bloom product: My schedule would be a complete mess if I didn't write everything down in my Monthly Planner. I am the worst at remembering events and deadlines!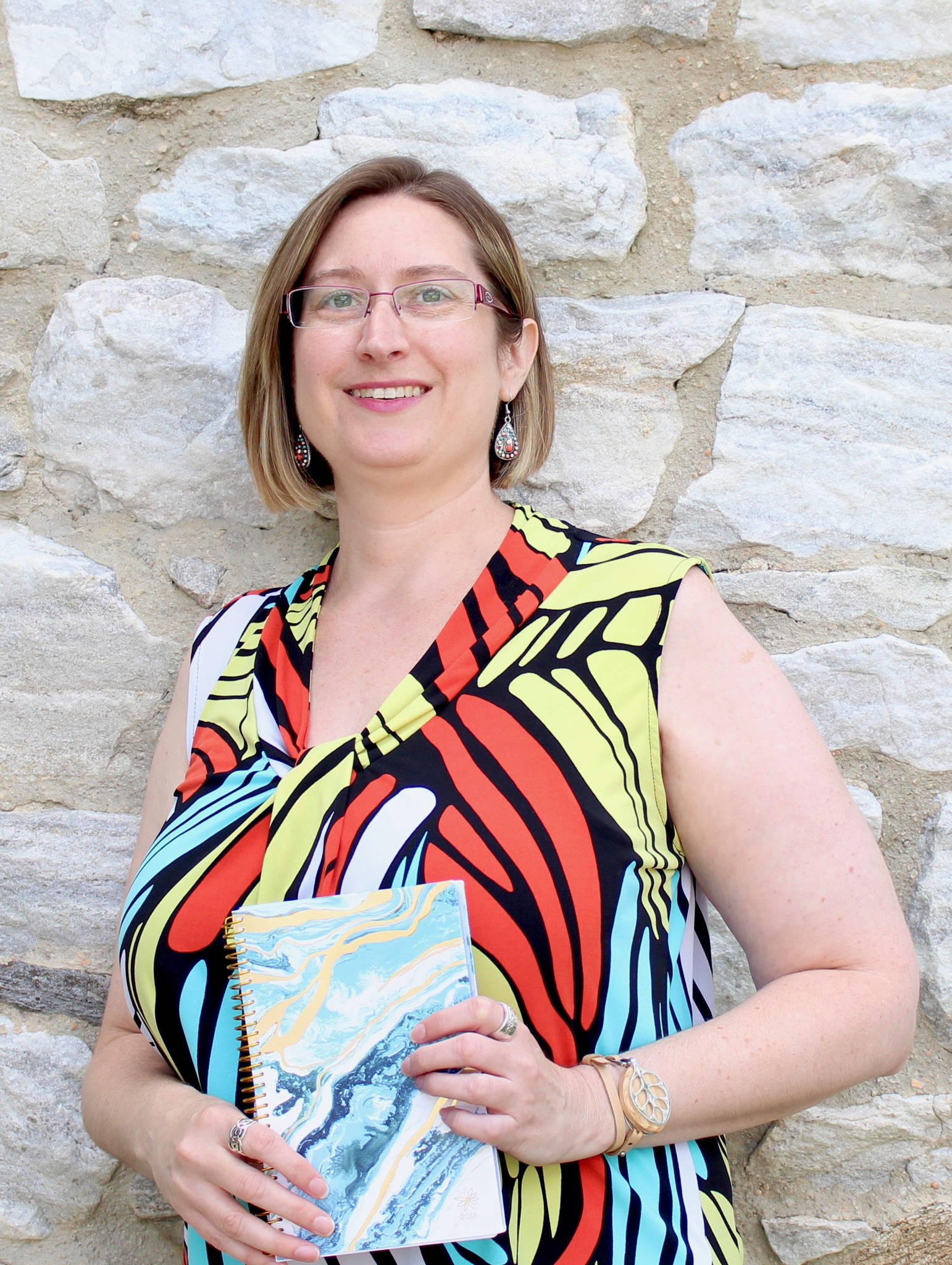 Brie Barnard, Graphic Designer
For as long as I can remember, I've had a strong passion for art and design. I was constantly doodling, filling up notebooks in record time, and even creating my own planners. Now, I am lucky enough to make a living doing what I love. I graduated from The Ohio State University in 2016 with a degree in Visual Communication Design, spent an amazing year working as a Graphic Artist in Denver, and recently relocated to downtown Philadelphia. I love being outdoors, traveling, and trying new things, so having a way to keep track of my adventures and my schedule is key. Working at bloom, I love that I am able to use my design skills to create beautiful, inspiring, and meaningful products. I am fortunate to have such amazing family, friends, and coworkers who help push my creativity to the next level.
Favorite bloom product: My Vision Planner has been a life saver in keeping me organized through all of the changes I've gone through lately!
Jenn Bury, Graphic Designer
Ever since I was a kid I was always fascinated with art and drawing. Taking classes on the weekends as a kid and in high school, drawing for my friends and even doing a drawing demo for a class project. When I found out in High School that I could have a career being creative it was the best news ever. I graduated with an Associates Degree in Graphic Design from Delaware County Community College in 1996. My career started out working with some of my current co-workers 20 years ago in the Yellow Page industry and now I have come full circle getting to work with them again and many other great people here at bloom. When not working I love going to Flea Markets, Car Shows, Botanical Gardens and spending time with Family and Friends. It's been amazing to watch how much this company is blooming every year.
Favorite Bloom Product: I can't work without my Desk Calendar. It's my go to product for keeping all my schedules organized for project deadlines and for all my personal appointments. I'm also looking forward to getting to use some of our new products such as the hanging wall calendar and our new bloom pens!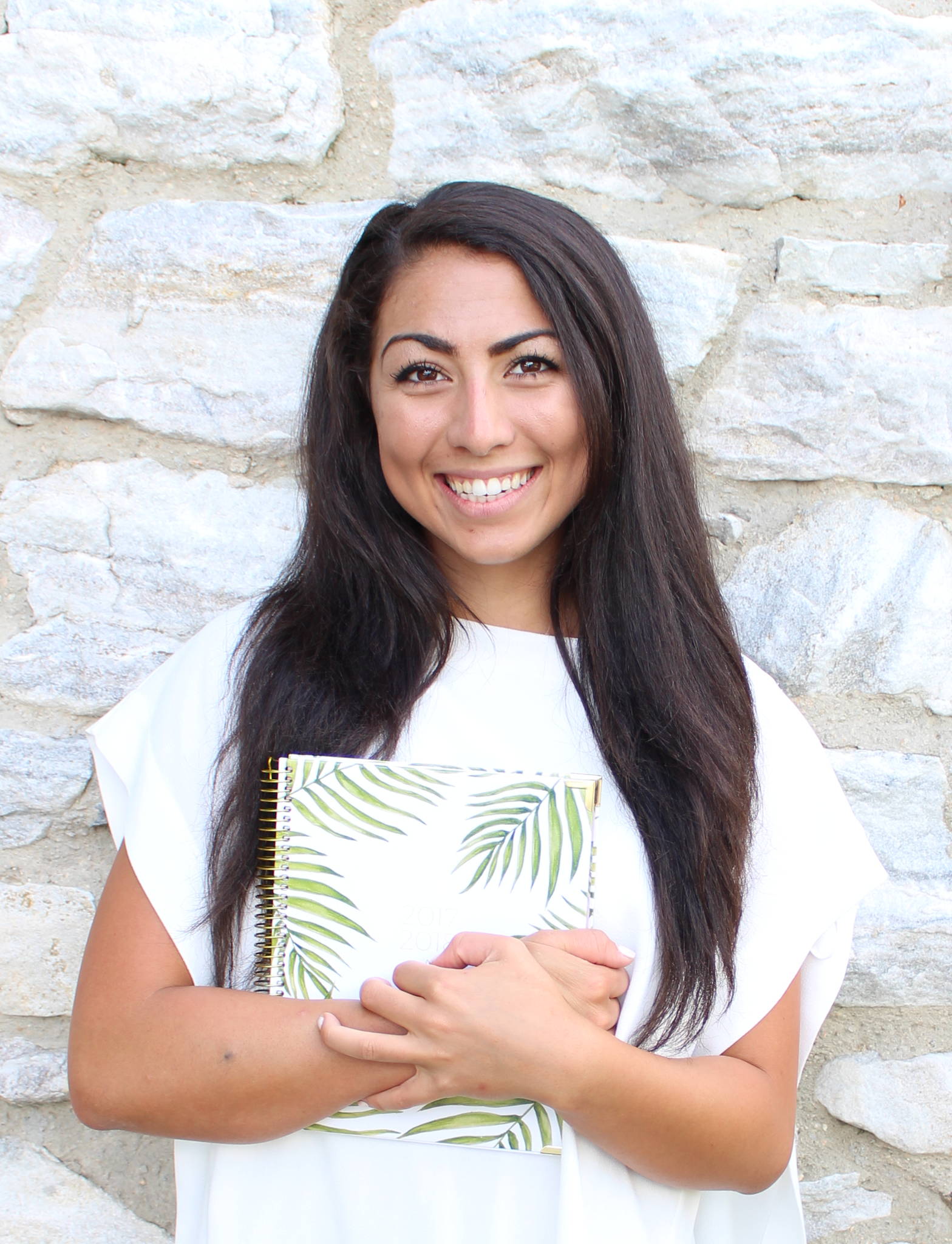 Dena Solazzo, Graphic Design Intern
Originally from New Jersey, I am currently a junior at the University of Delaware majoring in Visual Communications.  I have always had a passion for art and design, as well as an obsession with planners and notebooks for as long as I can remember.  I love being active, social, productive, and involved, so working at bloom has not only helped me grow as a person and a designer, but also has helped me stay organized and on top of all my responsibilities.  I'm so grateful and proud to be able to work with such positive and encouraging people here at bloom!
Favorite Bloom Product: Definitely the Ultimate Calendar and Notebook;  It's extremely functional and I love the sketch and coloring pages!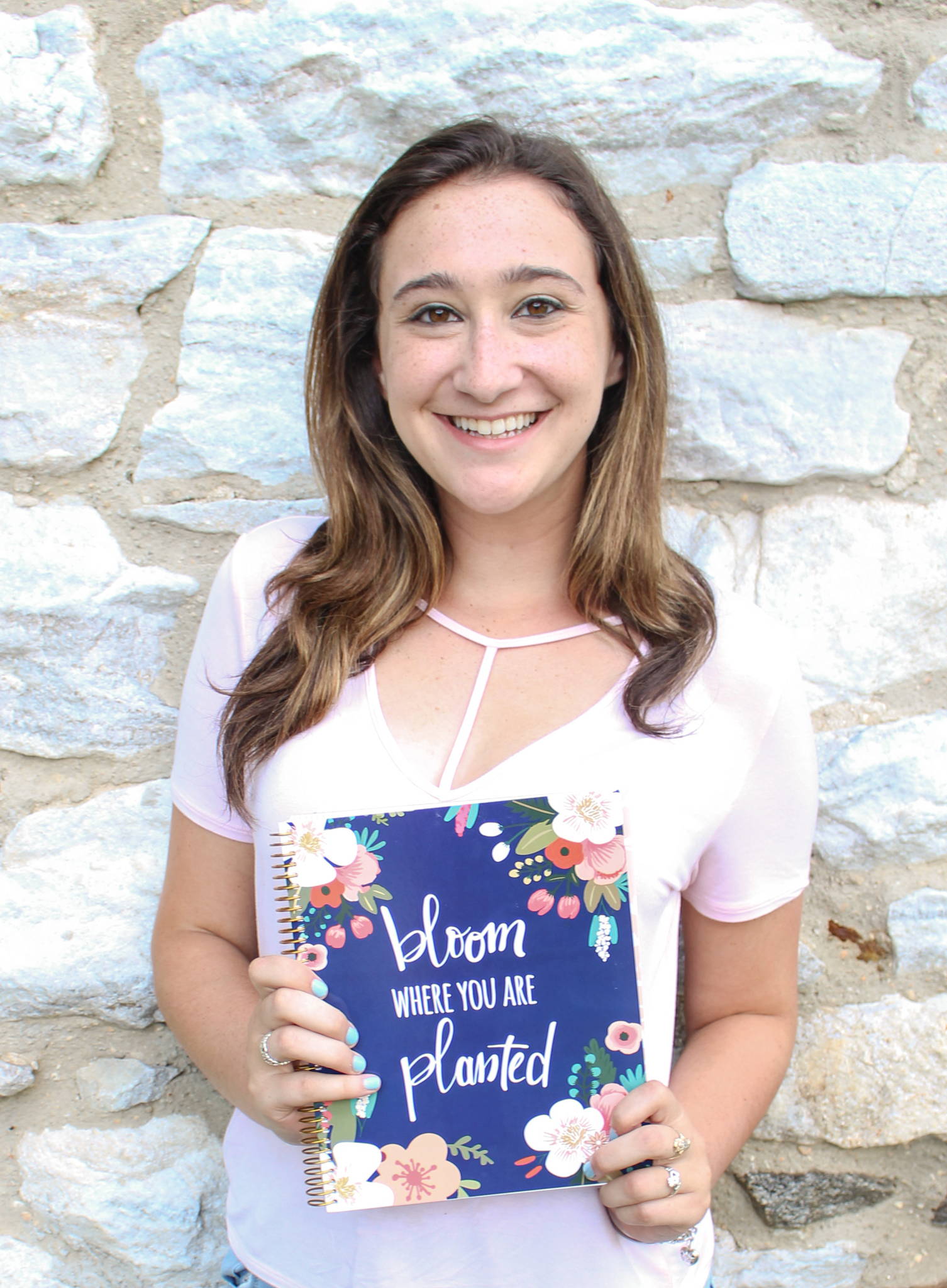 Ali Pollock, Social Media Intern
I am currently a junior at the University of Delaware studying Marketing and Advertising. I have found that bloom has created an environment to not only grow as a marketer, but also as a person and organizer. For as long as I can remember, I have always relied on a planner to get me through the school year and to keep my stress level low. It is such an amazing opportunity use social media as a way to promote bloom's message of female empowerment and inspiring young women to bloom through our products.
Favorite bloom product: As a busy student, I have found that pairing my daily planner and Bound To-Do book makes my life so much more productive!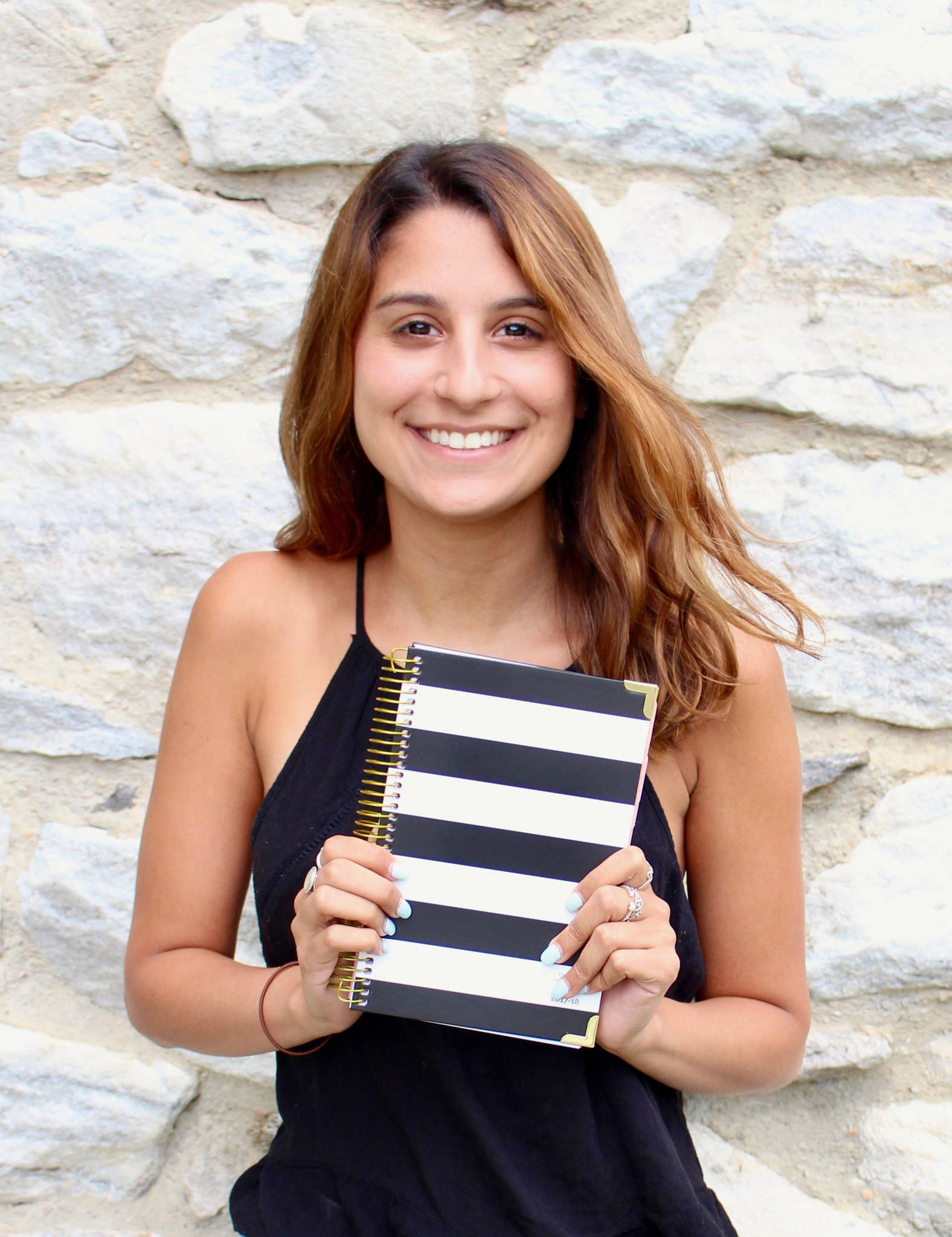 Daria Didehvar, Operations Intern
I am currently a Junior at the University of Delaware majoring in Marketing and Management with an advertising minor. Living 15 minutes from Delaware, I just couldn't imagine going anywhere else. I always have been one to love talking, traveling, and the idea of learning new things. While working at bloom so far I have learned more than I could have ever imagined! Bloom truly has given me an even bigger appreciation for organization but also of growing into a better version of myself!
 
Favorite Bloom Product: I absolutely love the Packing List Pad. With all my yearly travels I couldn't ask for something more helpful and organized!