INSPIRATION. SUPPORT. ACCOUNTABILITY. FUN.
Join our free Community Group!
We all go further when we go together.
JOIN FOR FREE
Support on your goals
Need help staying motivated? This wonderful group is filled with positive, supportive people cheering each other on to achieve their goals and be the best version of themselves.
Product Use Guides
Need some inspo on how to best use your bloom products? Our group has a "Guides" tab with user generated inspiration!
Free Community Calls
We host free Zoom calls on both learning based topics (examples below) and general casual check ins!
VIP Access
Being a part of our community gets you exclusive access to new product voting, focus groups to co-create new products, excluisve group promos, and more!
What Your Future Besties Are Saying:
"For years I thought that my extreme love of planners and planning was weird and uncommon. Then I found the bloom community and my world exploded with planning goodness! The community calls have been so wonderful; not only did I find a slew of planning-minded people like me, I found an incredible group of support filled with positivity and encouragement. Everyone, and I mean EVERYONE, is welcome which has created a network from all over the world with unique perspectives that can spark ideas you might never have thought of. I feel incredibly blessed to have found an amazing group of women and cannot wait to continue participating in bloom community events in the future."

Erin VanQuill

@erinvq_loveofthemagic
"Being a part of the bloom community has helped me to create friendships with other ladies who allow me to be myself, share my ideas and my experiences while also engaging in creative activities. Being a part of the bloom community to me is being supported and understood by other planner and sticker addicts. It is also a place for me to connect and build friendships with like-minded people who share a mutual hobby."

Jhenelle Anglin

bloom community member
"What I've found in these community calls are a group of people who are kind, caring, and supportive. Every moment around the bloom team and fellow bloom fans is filled with joy and love. I just can't stop smiling on every community call we have. It's a great way to put some joy into my day and be around people who inspire me to be better, do better, and be there for others. I'm a professional organizer and I honestly could not have started my business without these amazing people and all their kind words and support who helped me build my confidence and take the plunge!"

Sammie Davis

@totchouston
"I've been participating in bloom community calls since October 2020 and since then, the bloom community has turned into more of a bloom family. Everyone is always so supportive of one another and truly take the time to get to know each other and help each other grow. The calls have not only helped me gain new skills, but have also become a wonderful way to network with others who have similar interests. In the community calls, we have laughed together, cried together and have been empowered by one another to overcome certain situations or chase our dreams. I am so thankful to be a part of this bloom family and am always looking forward to catching up on the next call."

Brittney Brown

@brittaroundtown
"Being part of the bloom community has been such a huge blessing. Being part of the bloom community means always having people cheering you on and knowing that you aren't alone in things you're going through. Finding and connecting with people from all over the world who I wouldn't have had a chanceto meet otherwise has been one of my favorite parts. I have learned so much about myself and learned that going outside of my comfort zone isn't as scary as I thought it would be. I have a lot more confidence in myself thanks to the wonderful humans of the bloom community."

Hillary Ascensao

bloom community member
"I love my bloom community. Talking to other planners enthusiasts make me feel that I'm not alone. bloom is a company where they love to listen to our ideas and bring them to life. I always look forward toour monthly calls. bloom community members are friends, but more importantly they are family."

Marlene Aristy-Hasawi

bloom community member
I found the Bloom vision planner in the fall of 2018 when I was looking for planners. I fell in love with Bloom products and found my love of planners (and stickers). I've always had a planner, but most weeks I barely used it. When I found Bloom I was drawn to the aesthetics of Bloom planners and I loved that it included more than just planning your schedule. I liked that I could plan out my week/month, but that I could also make a monthly goal & track it in the planner. I went from using my planner once every few months to every week. In 2021 I decided to look up Bloom on social media and I realized that there was a whole community of fellow planners out there. I joined the Facebook group and started joining the zoom calls. Since joining the group I've met some incredible women who I've connected with and I've shared some wonderful moments with them. I love that I have a community I can be vulnerable with as we all walk through our different stages in life. I'm excited to continue to grow with the community as I continue to grow into becoming a better leader, friend,
and wife.  

Susie Paine

bloom community member
"I've had the privilege to work with the bloom community in both personal and professional capacities, having co-created both digital and physical planning products with their team. Contributing to bloom's Give Backline of products was a unique opportunityto collaborate and benefit an organization near and dear to my heart. I love joining bloom's community calls to connect with the most amazing, wonderful, and supportive community of people excited about planners and their power to transform our lives for the better!"

Lauren Ladouceur

@planwithlaur
"I love being part of a community where we can be raw and share our experience/journeys without the worry of being judged. I just love what bloom and it's community stand for, empowering each other. You can see it by the example both Michelle and Kaylyn have set. They both care so muchfor the community and it shows. I enjoy joining the bloom community calls because I get to meet and learn from others in the bloom community. I look forward to these calls every month."

Anel Aguirre

@thebraveinher
"bloom has brought me the opportunity to meet so many people that I never would've met if it weren't for the community. I have participated in so many calls, which have allowed myself to be more vulnerable and share more about myself. Everyone has been so supportive and just interested in knowing who I am! I have also been able to create a printable with them, which I am honored to have ever had the opportunity! I am so grateful for all of the opportunities that bloom has brought me. I cannot wait for the future with them!"  

Sydney Frederick

bloom community member
PAST COMMUNITY CALL TOPICS
We do a mixture of structured topics and more casual catch ups. Join our Facebook group to find out more information about our past and upcoming community calls.
Connecting through Anxiety
We have all been through so much this year. Feelings of isolation, loneliness, boredom, depression, and anxiety are just a few of the many emotions that many of us have experienced this year. In this community call, we discuss how the COVID-19 pandemic has affected our mental health. When we sharein our struggles, we connect on a deeper level! We discuss practical tips and tools to help manage anxiety. bloom community member, Sydney, opens up about her mental health journey and shares amental health printable she helpedco-create with bloom!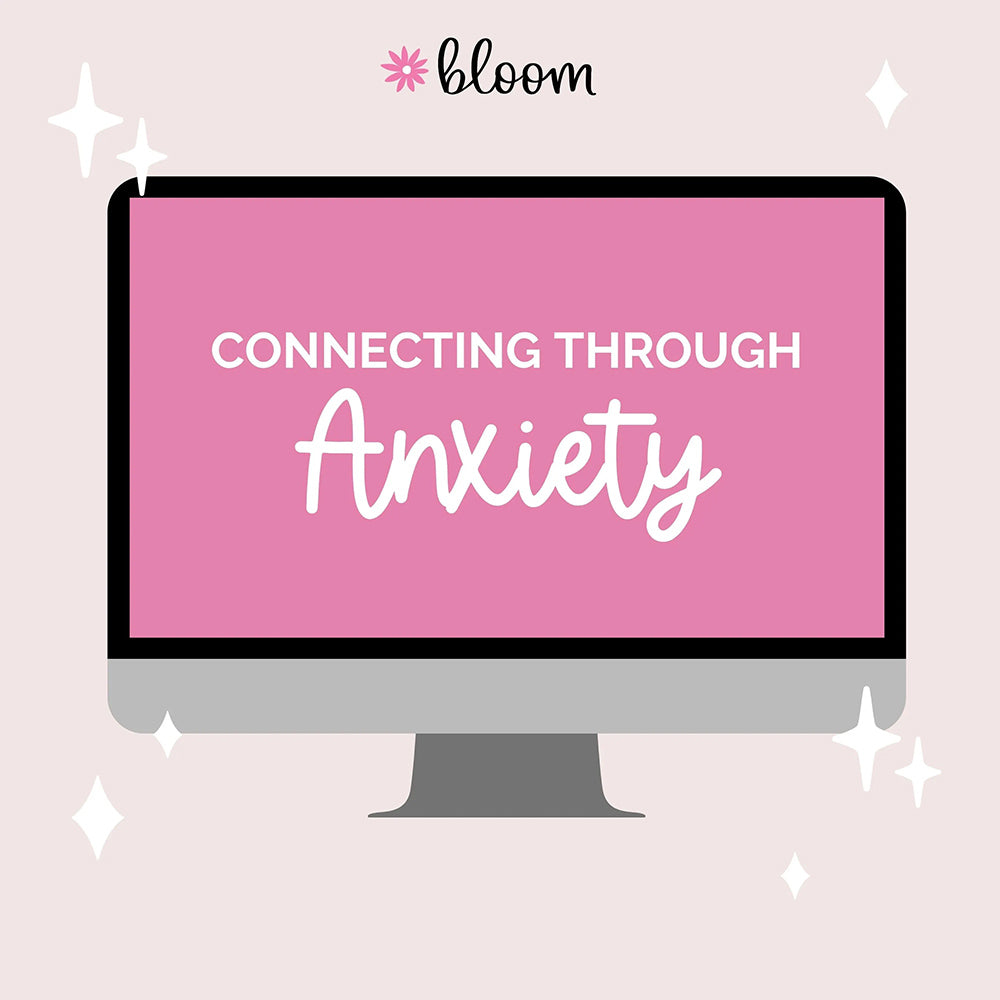 Busy vs Productive
Do you find yourself always feeling busy busy busy, but not feel like you're ACCOMPLISHING much?Do you havebig goals in your planner that you just don't know how to "move the needle" on?We're hoping every single person walks away with more clarity on how whatto-dos really make a difference for them, how to "protect" time to allocate to those items, plus gainan accountability partner from the community to help them stay on track. Let's lean on each other to accomplish our dreams!
Turning Challenges into Blessings
Life is hard and everyone weathers their own storm that most know nothing about. We can't always control these hardships but we can control how we react to them and if we use it as a learning lesson to better ourselves and move forward. We will be going deep and getting vulnerable about some of the hardest moments in our lives and how we turned that pain into purpose. At bloom we believe everything happens for a reason and we can always find a valuable lesson through the toughest times. Life's challenges are meant to be our teachers so we will get introspective and unpack what we learned from these hardships. With the right
mindset and hard work we can learn to be
advocates for ourselves to eventually turn
that challenge into a blessing.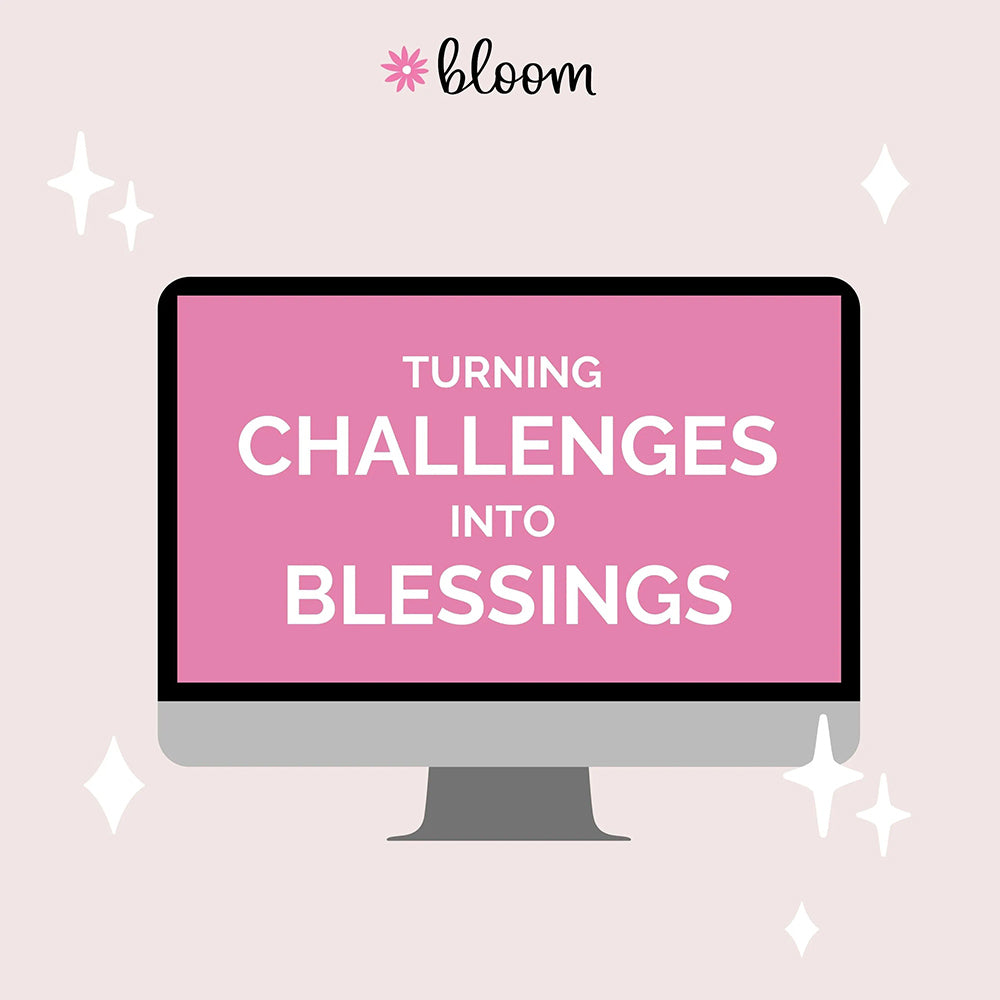 Introverts & Extroverts
When considering people who are Introverts (I) and Extraverts (E), it's natural to go straight to the more social aspects of these personality traits. However, they are more than this. These traits are also defined by their broader response to their environments, which includes other people but isn't exclusively about them. Do you consider yourself an introvert, an extrovert, or an ambivert (a mix of the two)? We typically tend to gravitate towards people with similar personalities as us, but what could we learn from people who experience the world differently than us?
Is Social Media Serving You?
Social media has its pros and cons, we've all learned that the hard way. Certain posts and comments on our feed don't always match up with what we want to look at whilewe scroll. How can we fix this? Cleansing your feed of the negativity and adding in what makes YOU feel good can be key. Let's dive into how we can curate our feed to serve our needs and desires when it comes to social media. Who can you unfollow and or mute so you can find peace on social media? What do you wantto see more of on your feed? Let's pinpoint
what gives us those feel-good moments,
and scrap what isn't serving you.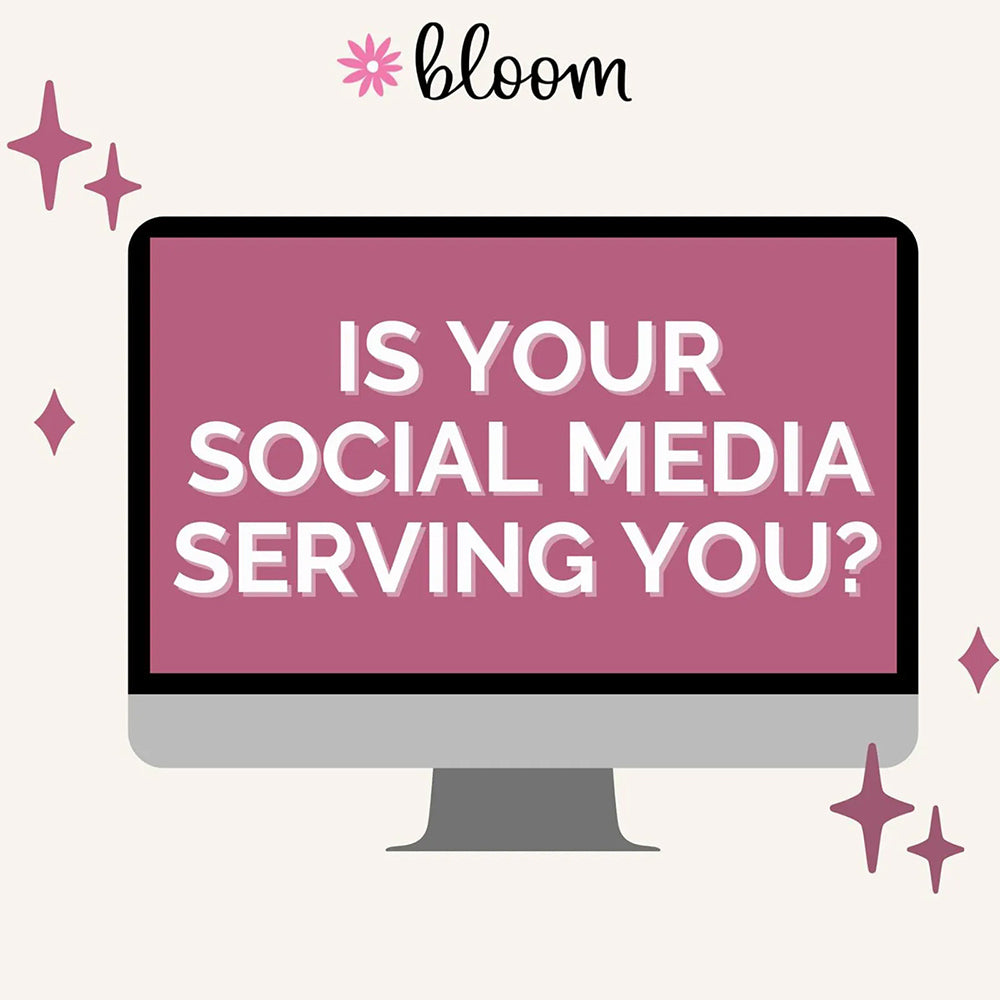 Reframing Your Weaknesses as Strengths
When we have a personalitytrait that we consider a weakness, it can often feel like this trait is something that we need to fix.And yet, the journey to correct these perceived flaws often leads to even lower self-esteem and confidence as we fail to improve these qualities. We want to re-write the narrative and learn to embrace all our unique qualities because often, our weaknesses go hand in hand with our strengths. You are rare and valuable just as you are!
COMMUNITY COLLABORATIONS
Downloadable printables co-created with members of our bloom community.
Feel free to email us with any ideas you may have for printables for our community!