bloom daily planners - Giving Back

bloom is proud to practice Conscious Capitalism, the idea that businesses should be a force for positive change in the world. Though still a small company, giving back is absolutely ingrained into our culture. Since our start, we have worked with countless organizations around the world giving back in all sorts of capacities, stretching from right here in Newark, Delaware, to the far reaches of Africa. Whether it's volunteering our time, products, or proceeds, it is truly a joy for us to support various organizations doing wonderful work around the country to help others bloom. We are humbled and honored to support these endeavors. We look forward to continuing our expand our charitable endeavors as our small company continues to grow!

We just announced the capstone to our give back line, the Empowerment Planner! These are planners that were co-created with the Arouet Foundation to be 100% donated to either women in prison, or women recently transitioned out of prison. Our mission is to inspire and empower these women to have a fresh start, and stop the vicious cycle of recidivism, because every woman deserved the chance to bloom. Learn more about this brand new initiative here!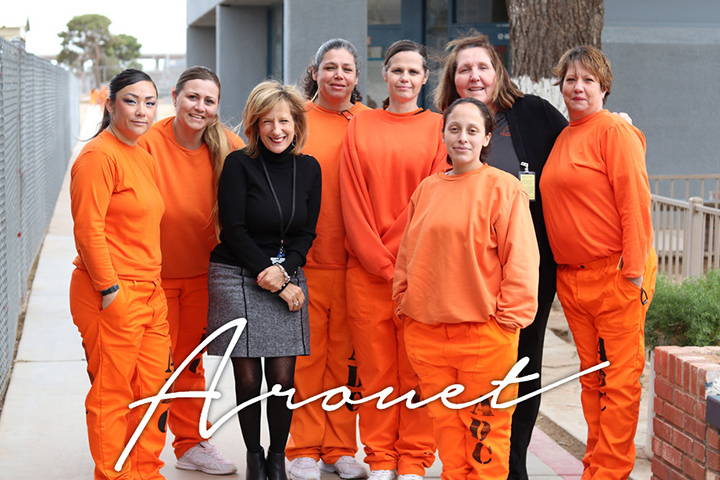 Arouet, a standalone 501©3 non-profit, whose mission is to empower women and their families directly impacted by the criminal justice system. Their programs, education, and outreach are designed to restore lives, rebuild communities and innovate the workforce.
Founded in 2011, Arouet has supported over 1,000 women in their journey to successfully re-enter their communities through their Three-Year Transformational Model, this has resulted in the women of Arouet having less than a 10% recidivism rate.
Every purchased journal supports Arouet in achieving its mission, and provides a directly impacted woman with a free Empowerment Planner. These planners were made with the help of directly impacted women to support their users in navigating the challenges of reentering and reintegrating with society to ultimately reduce recidivism and lead a happy life.
For more information about Arouet and how you can help, visit: www.arouetfoundation.org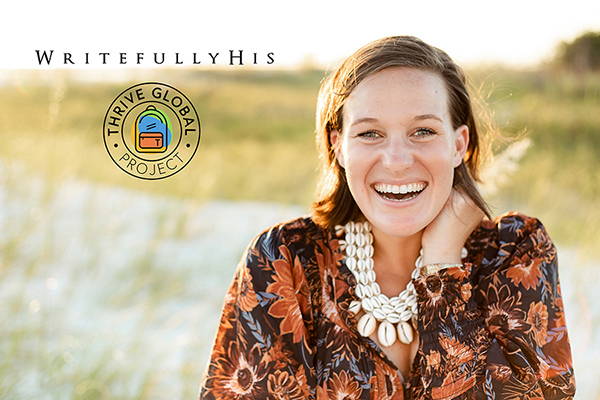 Grace Moyd is the enthusiast and founder of WritefullyHis (WH). Hailing from South Carolina, Grace got a degree in Humanities with focuses in Philosophy, Religion and English from Wofford College. She started her career as an entrepreneur building a social enterprise called WritefullyHis. During her time at WritefullyHis, she did consulting work on the side with non-profits and start-up social businesses. She traveled to Africa numerous times leading trips for organizations and saw the need for resources and so did her extended family.
In 2017, her family wanted to give back more and asked her to spearhead a family legacy. After 6 months of research Thrive Global Project was born in January 2018. She has worked with non-profits and social enterprises to fundraise, development
and market handmade accessories for international operations, and plan trips to raise awareness and provide financial support in third world countries.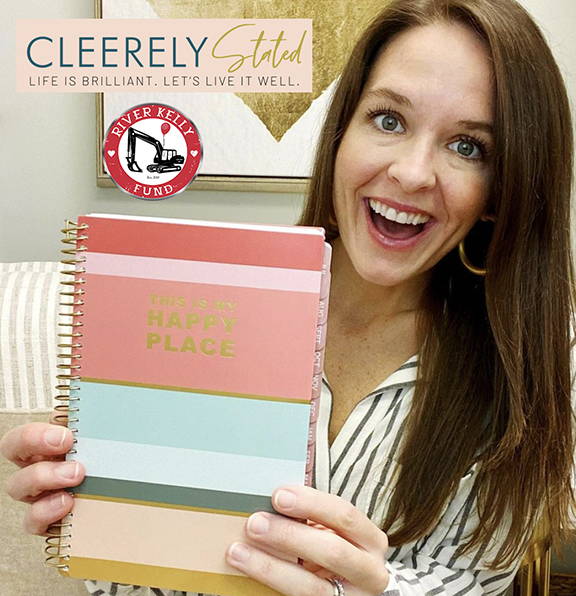 Cleerely Stated is an encouraging gift line founded by Cleere Cherry. The mission of Cleerely Stated is to help people recalibrate, refocus, and remember who they are in Jesus. Combining her gift of writing and design, and her love of color, Cleerely Stated offers a fresh and inspiring line of products. Cleere began this line in 2016 and quickly realized the Lord's plans for this company would far exceed her own expectations. Now throughout stores across the United States and a growing online retail store and social media following, Cleerely Stated is spreading the hope of Jesus far and wide.
Proceeds from this planner are donated to the River Kelly Fund. This fund was founded by Granger and Amber Smith in honor of their son, River, who passed away in a tragic drowning accident in 2019. They strive to shine a light on those that support and bring awareness to causes including children in need, arts and education, wildlife preservation, military, veteran and first responder assistance, donor affiliations and many more organizations close to their hearts. This fund is founded on one of the simplest, yet most impactful purposes in life: illuminating love and joy in this present moment. This is what it means to #livelikeRiv.
PLAN WITH LAUR - LAUREN LADOUCEUR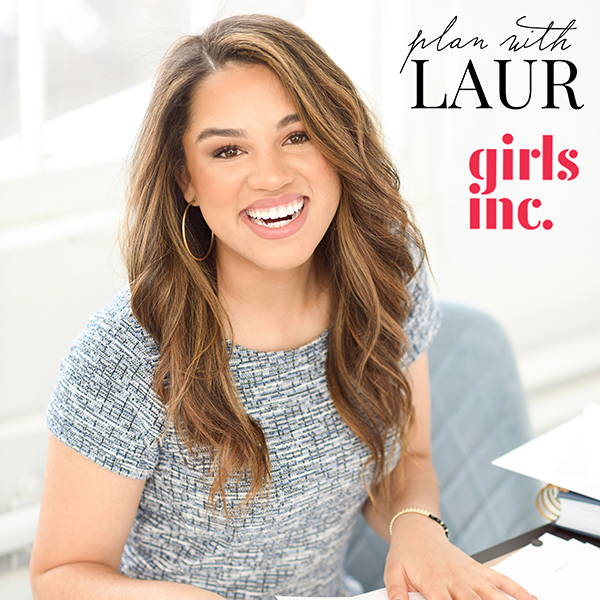 I'm the daughter of two military parents, so planning is rooted in my DNA: The frequent moves and trips of my childhood gave me great appreciation to detail and plans early on. If you can believe it, I'm even more of a planner than my parents!
I work my 9 to 5 job and share my love for planning and goal-setting on the side. Though I haven't always had a planner, I've always been planning. I thrive in structured environments that I can make sense of. In the planner community, I've found groups of like-minded people who talk all about stickers and washi, functional and decorative planning, and give me a voice and a community to lean on.
I want to make people feel heard and loved. With planning, everyone has resources at their disposal but not everyone knows how to use them. Their planner can be a window into their life, and I try to help them find a frame through which they enjoy looking inside. Helping others is foundational for me.
Proceeds from this planning pad are donated to Girls Inc. is focus on the development of the whole girl, supporting, mentoring, and guiding girls in an affirming, pro-girl environment. Here, girls learn to value their whole selves, discover and develop their inherent strengths, and receive the support they need to navigate the challenges they face.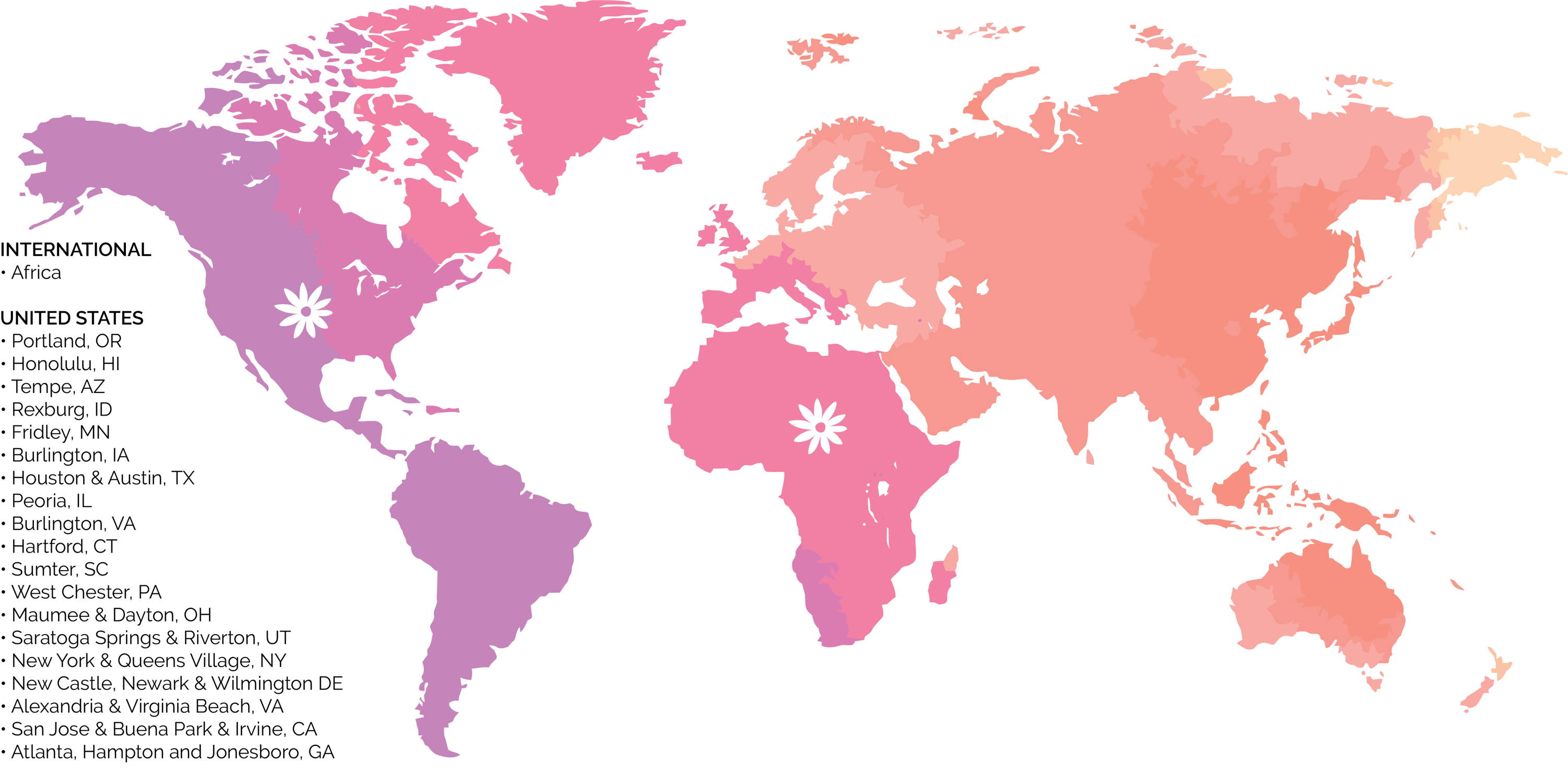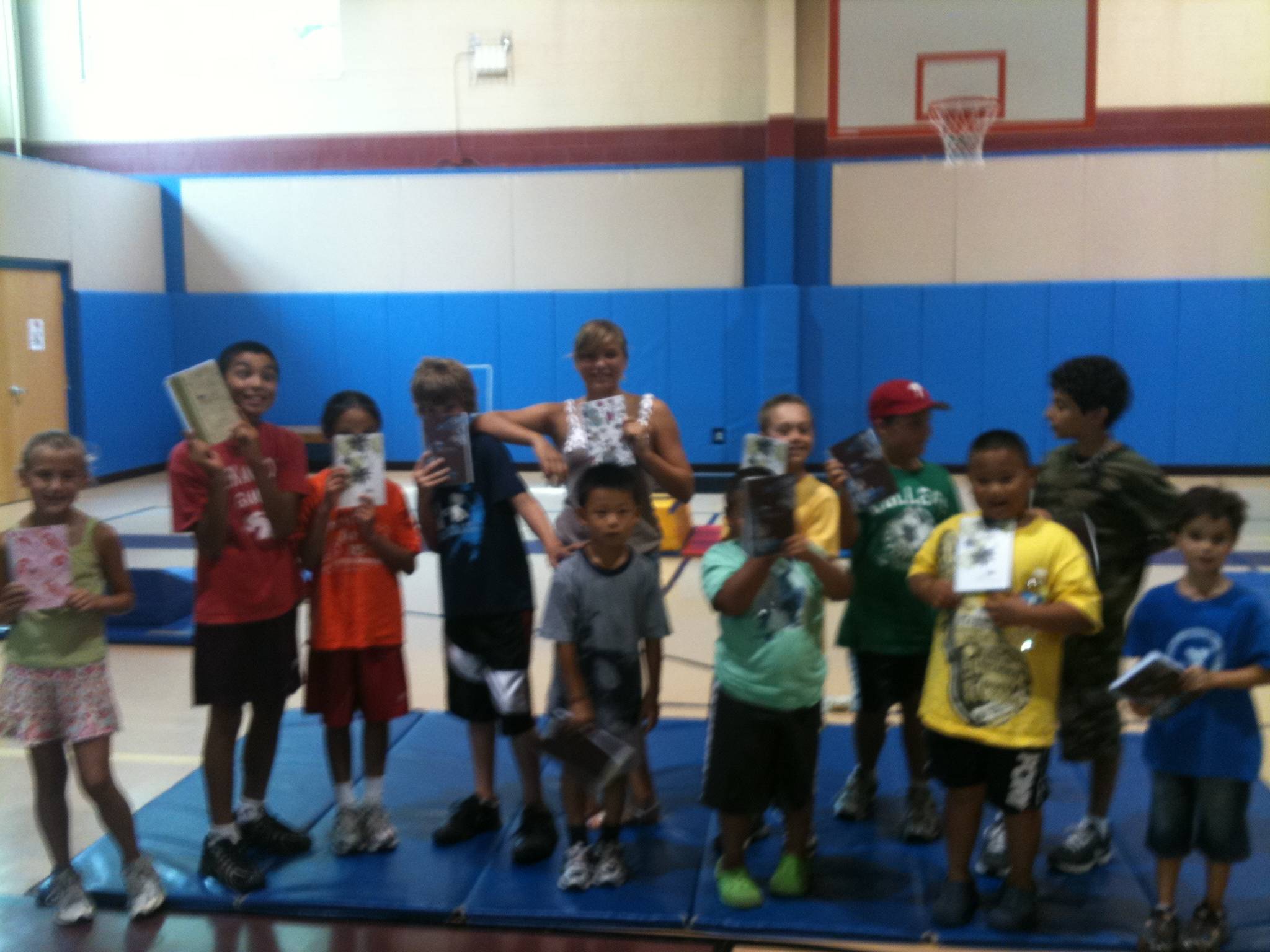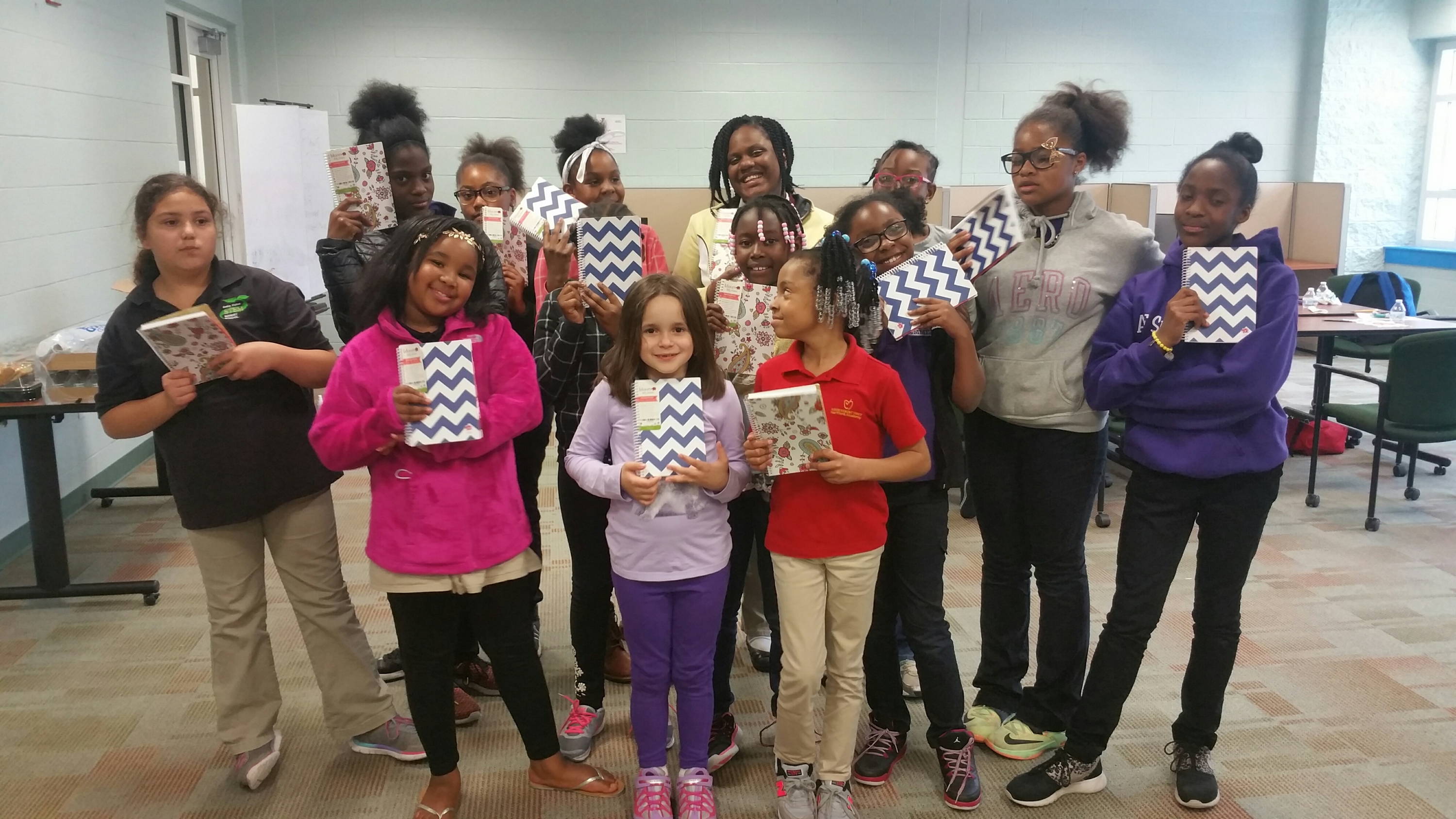 Do you have a worthy organization we should know about? Request a product donation here!